May. 25, 2019
Different school, number of students and teachers is also different, and the number and type of teaching equipment in schools are also different, there are many places to use electricity in school. For example, the electricity consumption of a university is usually larger than that of a high school, such as the training equipment and teaching equipment, as well as scientific research equipment, etc. But so far, there are many brands and types of diesel generator set in market, what brand and type is more suitable for school use?
In generally, electricity of school is supplied by market electricity, when the electricity is limited in the city, or the power is cut off for other reasons, it may affect the teaching of the school. The standby power diesel generator set can provide continuous power for the normal study and life of school teachers and students. There are some type of power generator set is suitable for school use: imported diesel generators, joint venture diesel generators, domestic diesel generators.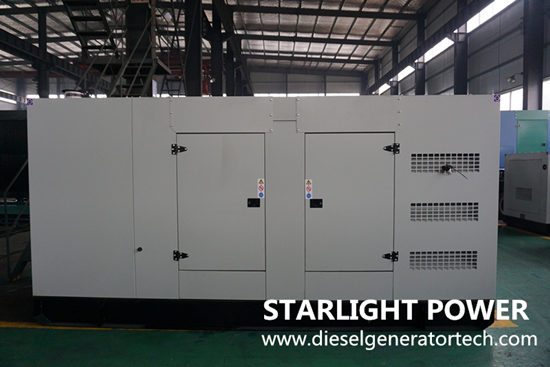 1.Imported diesel generators
Perkins diesel generator set power range: 24KW to 1800KW. Its advantages are excellent shock absorption system, energy saving and low emission.
Volvo diesel generator set power range: 68KW to 600KW, the shape design is exquisite and compact, the consumption of dyeing oil is small, and the operation cost is low.
USA Cummins diesel generator set power range: 30KW to 2000KW, its advantage is long service life, easy maintenance.
2.Joint venture diesel generator set
Dongfeng Cummins generator set power range: 22KW to 400KW, Chongqing Cummins is 200KW TO 1650KW. Dongfeng Cummins and Chongqing Cummins generator set are manufactured jointly by enterprises in China and USA Cummins, whose technology is no less than Cummins in the United States, and the price is cheaper than USA Cummins.
3.Domestic diesel generator set (Made by China manufacturer)
Yuchai generator set power range: 30KW to 2200KW. Its fuel oil consumption rate and lubricating oil consumption rate are far superior to those of domestic diesel generator brand products of the same kind. Yuchai generator set has low vibration, low noise, high reliability and low emission. They meet the requirements of national environmental protection. The product quality fully meets or exceeds the relevant national standards. The warranty period is one year or 1000 hours.
Shangchai generator set power range: 50KW to 1600KW. Its advantages is high power, high torque, low fuel consumption, low vibration and low noise.
In addition to considering the type and brand, we should also consider silent configuration in the premise of providing electricity, to the greatest extent to ensure a quiet and orderly school environment. Generator sets should be silent noise reduction works, if placing outdoor, should be equipped with outdoor silence box. Outdoor silence box unit uses four to five layers of sound insulation material, mature technology, sound insulation effect is obvious. Silent diesel generator set is an indispensable equipment in the production facility which requires strict environmental noise. High-power genset has high noise, while silent generators meet the current environmental protection requirements. Silent genset can be placed indoors or outdoors.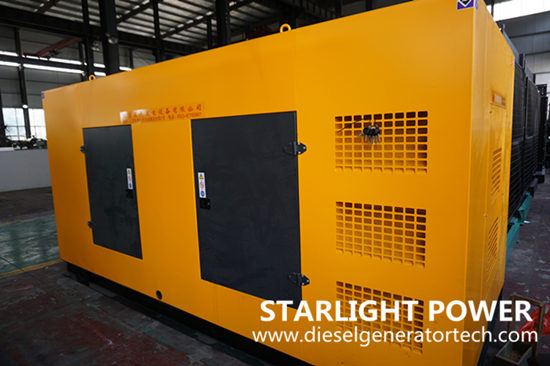 As for how much power of generator set is suitable for school use, it needs to accord to the actual power consumption situation. Starlight Power shares some attentions:
First, should confirm how much power of generator set you need. Power of genset is bigger above 30% than power you selected. Power of genset need to keep out 10% to store, if is high power single motor (Non-Frequency Converter Start), the motor can be started smoothly only when the power of the diesel generating set is three times that of the motor.
Second, confirm to select what brand and price of diesel engine and alternator. For diesel engine, should consider collocation which is low fuel consumption, low maintenance cost and high reliability with mature technology. Diesel engine of Starlight Power series diesel generator set all meets standard requirement.
Third, control panel. Should consider the place used by users. For example, the operator is not accustomed to using LCD screen, can choose manual screen, and the full LCD screen can be used in places with high automation requirements.
Finally, when purchasing, should pay attention to purchase certified products, if generator set is not certified, better not to purchase. Otherwise, the loss is conceivable.
Generators used in schools are usually used as standby units, the noise requirement is very strict for the use of generator set in an environment like a school. Students need to study in a silent environment, so when school purchases generator set, should give preference to choose silent generator set. This kind of generator is not only beautiful appearance, but also low noise. For automation, mobile trailer generator set etc., users can choose according to specific work needs.
Above mentioned three types of diesel generator set all is suitable for school use. If you consider lower cost and high quality, we suggests to choose Yuchai silent genset or Shangchai silent generator set.
Starlight Power always provides the best product to our customers, if you have purchase plan or any other question, please directly email to sales@dieselgeneratortech.com.