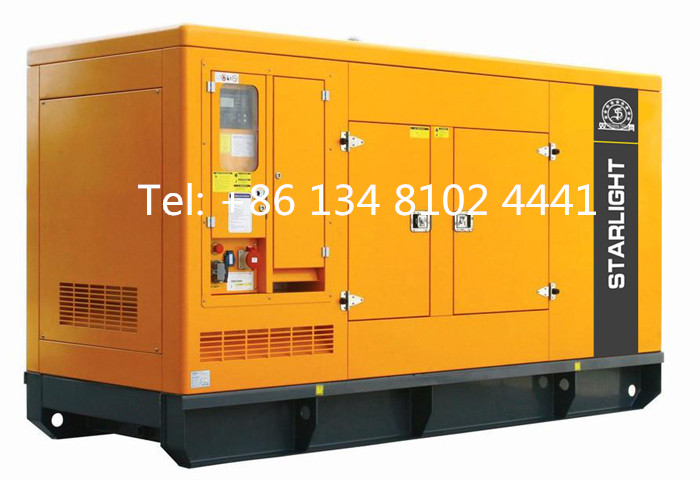 Starlight Silent Diesel Genset
Power range: 20KW - 1000KW

Starlight silent diesel generator adopts vibration isolation, noise reduction, sound insulation, sound absorption, fireproof, high temperature resistance, rainproof, anticorrosion and so on noise reduction technical measures, which greatly reduces its noise index. This series of genset has remarkable low noise performance, multi-layer shielding impedance mismatch type soundproof cover, reducing the impact of noise on users. Starlight silent generator noise level can reach 75 dB, with low fuel consumption, reliable performance and easy operation features.




For more types, please contact us

Starlight silent gensets are manufactured by adopting international advanced technology of generating sets. The gensets we manufactured comply with national standards GB/T2820-1997 or GB12786-91 and also have been put into the market. This series of gensets have significant low noise performace, multi-layer shieding impedance mismatch type acoustic shield, which greatly reduce the influence of noise on users. Large capacity oil burner, quick opening cover plate, and easy maintenance characteristics.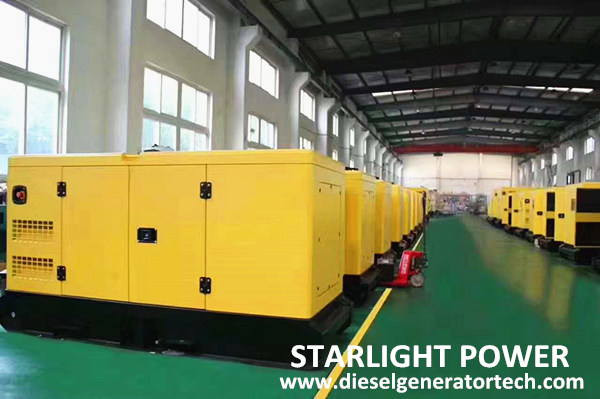 Characteristics of Starlight Silent generators
1. Low noise, overall compact structure, little space occupation;
2. The box body is detachable structure, it is made of steel plate, and the surface is coated with high performance antirust paint; meanwhile, it is with noise reduction and rainproof function.
3. The inside of the boby adopts multilayer barrier impedance mismatch noise elimination structure and built in large impedance silencer.
4. The box body structure design is reasonable; a large capacity oil tank is arranged inside the body; at the same time, two inspection doors are arranged at the left and right side of the body in order to facilitate the genset troubleshooting.
5. At the same time, the observation window and the emergency stop button are set on the box body so as to observe the running state of the genset as well as stop the machine at the fastest speed in case of emergency so as to avoid damage to the genset.
Related Technical Documents