Jan. 16, 2018
Brief introduction of Ricardo diesel generator sets
Ricardo diesel generator sets adopts R series diesel engines, which are a new generation of power jointly developed by our company and the UK Ricardo companies, divided into four or six cylinders, belonging to in-line, water-cooled, four stroke, eddy current type (DI) high speed diesel engine. The cylinder diameter is 100/105/108/135 mm, with the power coverage of 26.5-400 kw and the rotating speed of 1500-2800 R/min. It has the characteristics of low fuel consumption, large torque, easy start-up, low emissions, small volume, large power, high reliability, convenient operation and maintenance. It is the ideal power for automotive, engineering machinery, generator sets, ships, tractors, fixed power vehicles.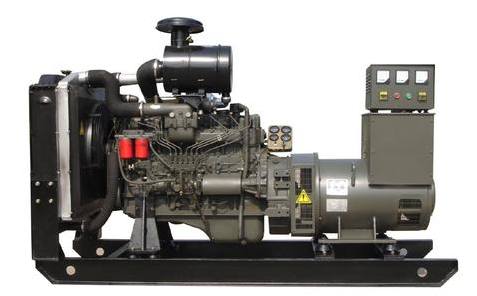 Our company learn from others fortes and constantly digest and absorb foreign advanced technology. on the basis of introducing the British Ricardo R series diesel engines, we successively introduce Italy's fiat casting process, Germany Haoettinger cold core shooter, Germany latz three-coordinate measuring instrument and other advanced technology and equipment, which enables the reliability and life of R series diesel engine to reach the international advanced level among similar products.
Starlight series Ricardo generators are officially authorized products of the Ricardo company. With better performance, better quality and more guaranteed services compared with similar products, they are products recommended by the Ricardo Generator set Department.
Configuration standards of Ricardo generators/gensets
1) Engine: Ricardo series diesel engines
2) Engine type: water cooling, in-line, four-stroke, wet cylinder liner, direct injection
3) Generator: brushless excitation generator
Control systems of Ricardo generators/gensets
1) Automatic alarm system:equipment is equipped with sound and light alarm system, there will be automatic alarm and stop if any of the following faults happen:boot failure, too high water temperature, too low oil pressure, overspeed, overload, over-current.
2) Monitor instrument:
A. Voltage meter, three-phase current meter, frequency table
B. Water temperature, oil pressure gauge
C. Oil scale, oil temperature table
D. Alarm lamp and buzzer
Above is the information about our Ricardo series diesel generator. We supply Ricardo diesel generator power ranges from 24KW to 630KW. For more parameter information about Ricardo diesel generator, please visit:
https://www.dieselgeneratortech.com/ricardo/
Besides Ricardo, we also want to introdue our Daewoo Doosan generator which is the hot sale recently.
Daewoo series generators launched by South Korea's daewoo heavy industries are of high performance-cost ratio.Products meet the following criteria: national and international standards such as GB/T2820, GB1105, YD/T502, ISO8525-3, ISO3046 and ISO8525.The exhaust part meet the standards of EPA and CARB in US.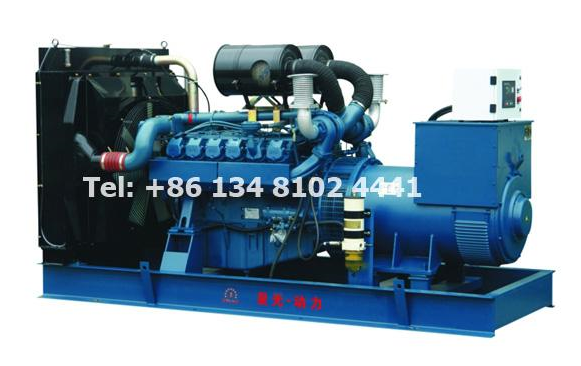 South Korea's daewoo corporation was founded in 1937, and its products have been representing the development level of South Korea mechanical industry. In the fields of diesel engines, excavator, vehicles, automatic machine, robot, and other fields, it has created a recognized achievements. In terms of diesel engine, it cooperated with Australia to produce Marine engine in 1958 and launch a series of heavy diesel engines in 1975 with the German MAN cooperation; it founded the European daewoo factory in 1990,founded the Yantai compnay of daewoo heavy industrie in 1994, and established daewoo heavy industry company in US in 1996.
Daewoo diesel engines are widely used in national defense, aviation, vehicles, ships, engineering machinery and gensets, and they are recognized by the world with its small size, light weight, strong resistence to sudden loading, low noise, economic and reliable features, etc.
We supply Daewoo Doosan diesel generator with power range from 64KW to 600KW. For more parameter details about Doosan diesel generator, please visit:
https://www.dieselgeneratortech.com/doosan-daewoo/