Jan. 13, 2018
Radiator is very important for a diesel generator set. It is used for heat dissipation. In most cases, it will affect the normal operation of the genset without a proper maintenance or incorrect use of radiator.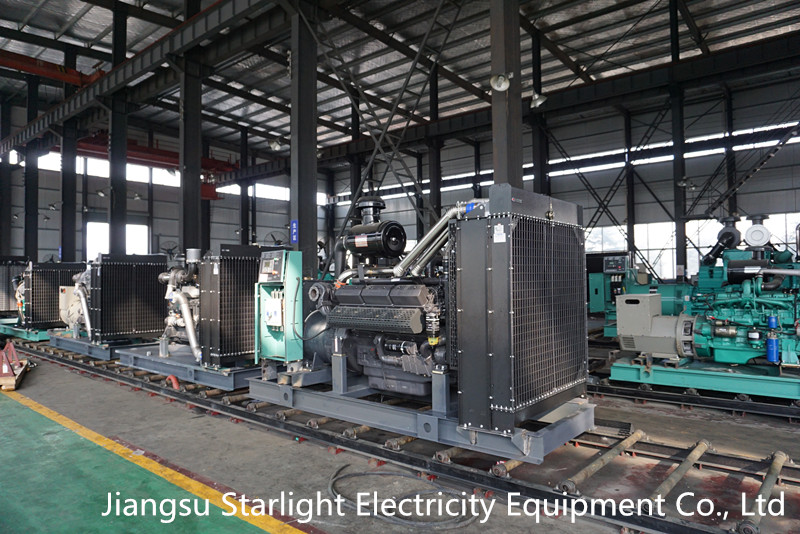 1. Usually, corrosion is the main cause for radiator failure. In the process of using, the air in the water will accelerate the corrosion process. Therefore, doing a regular maintenance for the pipe joint is quite necessary to avoid leaking. Meanwhile, do not forget to regularly add water to drain air from the top of the radiator.
Attention: Radiators should not be partially injected with water, which will speed up corrosion. For non-working generating sets, water should be completely removed or fully filled. If possible, please use distilled water or natural soft water and add appropriate amount of antirust agent.
2. Coolant of the working radiator is usually very hot and with pressure, you are not allowed to tidy the radiator or dismantle the pipes before cooling; do not work on the radiator or open the protection cover while the fan is till rotating.
3. Outside cleaning: In a dusty or polluted environment, the gap of the radiator may be jammed by fragments or insects, which will affect the efficiency of the radiator. Regular cleaning of these light deposits can be done with low pressure hot water and detergent. Spray steam or water from the front of the radiator to the fan. It is from the opposite direction, the dirt will be blow into the center. When using this method, diesel engine and AC generator should be covered with cloth. For stubborn sediments, removal can not be done by up-mentioned method. Please disassemble the radiator and soak it in the hot alkaline water for about 20 minutes, then wash it with hot water.
Like defense construction, communication center, broadcasting station, and commercial buildings should be equipped with standby silent diesel generator. This kind of facility can be supplied by electricity grid. However, due to earthquake, typhoon, war and other natural disasters or man-made factors, after the power cut because of the destruction of the municipal power grid, the standby generator that have been set up will start quickly to ensure continuous power supply to the these important projects. Usually, this type stand-by generating set also belongs to common type of genset.
Our company specialize in manufacturing diesel electric generator more than 40 years. All our products are approved by CE/ISO. We welcome your inquiry if any interests.