Dec. 12, 2019
Yuchai 4D24 & 4D24T series off-highway diesel engines are developed by RAYWIN POWERTRAIN TECHNOLOGY CO., LTD. with international engine R&D institutions together. Adopted tunnel block, rotary fuel pump (mechanic or electric governor), turbocharged/naturally aspirated and 2-valve technologies, 4D24 series engines are with reliable, fuel-efficient and strong power characters. It could be applied for agriculture & garden fields, construction equipment, power generation, marine and industrial equipment.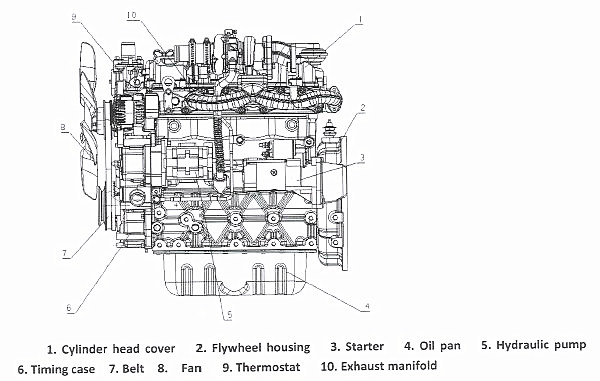 This manual contains some operation and maintenance instructions for 4D24 & 4D24T series diesel engines, and some usual failure removal methods as well. Please know well about the structure, operation and maintenance instruction of this engine. It helps prolong the engine lifetime if the users could make well maintenance.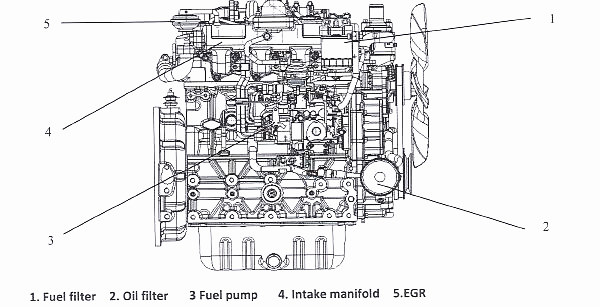 Further improvement and advancement of product design may causes changes which are not included in this manual.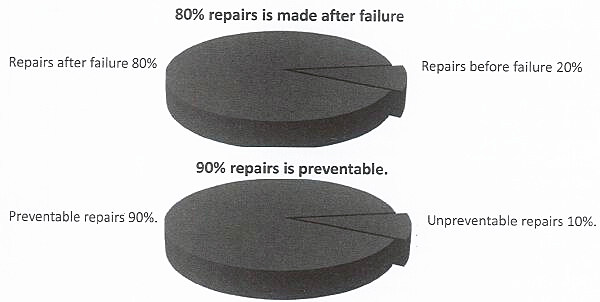 Preventive maintenance is simple and lower cost, please make the maintenance according to the maintenance instructions in this manual, and make regular preventative maintenance records.
Please utilize the fuel, oil and coolant correctly as per the instructions in this manual, and do not mix the fuel and oil together for the engines with after-treatment equipment.
Attention: When welding on the machinery, please remove the battery positive and negative pole cables from the battery, and dismantle all plugs on the ECU as per the procedure to prevent from ECU damage, do not connect or dismantle ECU plugs with electrification, also do not perform welding operations on the engine or on the engine mounting parts, otherwise the engine or components may be damaged.
The meaning of the safety alert symbols is listed as follows:
Warning! If do not follow this instruction, it will cause serious personal injury or substantial property damage
Attention: If do not follow this instruction, it will cause personal injury or parts, assembly, engine damages.
Illustration description: Some illustrations in this manual are schematic, it may be different from the engines or parts that you use actually.
General Safety Rules
Incorrect procedures, carelessness or neglect of warning instructions may cause burns, cuts, body mutilation, asphyxiation or other injury or even death.
Before maintenance, please read and understand all the security measures instructions and warnings carefully. The following pages contain a general security measures to ensure personal safety that you should follow.
◆ Maintenance area should be dry, bright and well ventilation, no sundries, scattered tools, parts, fire and other dangerous items. To pay attention to a dangerous situation may exist.
◆ Do not touch rotating parts, because the rotating parts may cause lacerations, physical disability, even death.
◆ Do not rotate the crankshaft by leveraging the fan. This approach may cause serious personal injury, property damage, or damage the fan blades, causing premature failure of the fan.
◆ If the engine has been running for a while, and the coolant is hot, the engine should be gradually cooled firstly, then loosen the filling port cap slowly to release pressure in the cooling system, or else it could cause scald and other personal injury.
◆ Corrosion inhibitor (coolant additives and ingredients in oil) contains alkali. Do not make these substances into the eyes. Avoid skin touch with it time and again. Do not swallow it. In case of contact, please wash the skin with soap immediately. If it enters eyes, please rinse with plenty of water for fifteen minutes at least, and go to hospital at once. Put it where children can not touch.
◆ In order to reduce the possibility of burns, do not touch the hot parts, exhaust pipeline, hot liquid and engine cabin while the engine is stopped.
◆ When replace the fasteners, please use the fasteners with the same part number (or equivalent). Do not use the poor quality fasteners.
◆ Avoid inhalation oil vapors, do not swallow, or contact used oil for a long time.
◆ Do not connect starting cable or battery charging cable with any ignition or speed control cable, or else it may cause ignition and governor damage.
◆ Please tighten fasteners and fuel connectors according to the technical specifications. It may cause leakage if the fastener or connector is too tight or loose.
◆ The smell of leaking fuel will weaken gradually, therefore, test whether there is fuel leakage in accordance with the testing methods as instructions.
◆ The coolant is toxic, please make treatment in accordance with relating environmental regulations if you do not continue to use it.