Oct. 18, 2019
Without question, it is very necessary and important to learn how to correctly start Cummins engines. If you don't know, then take a few time to read this article and you will know what you should pay attention to when starting the engines.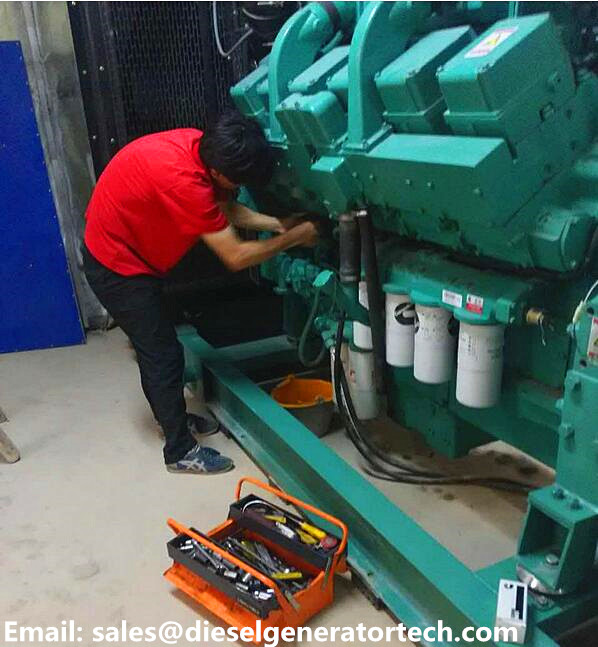 Staring the Engines
Please note that starting requires that clean air and fuel are supplied to the combustion chambers in the proper quantities at the correct time.
Normal Starting Procedure
Warning: Before starting, be sure that everyone is clear of the engine and equipment.
If the fuel system is equipped with an overspeed stop, push the "Reset" button before attempting to start the engine.
1. On engines equipped with an air activated prelube device, open the air valve to activate the piston in the prelube device which will lubricate all moving parts in the engine.
Note: On engines equipped with an oil pressure safety switch, hold the fuel by-pass switch in the "start" position until the engine oil pressure reaches 7 to 10 psi (48 to 69 kpa); then, move it to the "run" position.
2. Set the throttle for idle speed and disengage the driven unit.
Caution: To protect the turbocharger during start-up by not opening the throttle or accelerating above 1000 rpm until the idle speed oil pressure registers on the gauge.
3. Open the manual fuel shut-down valve, if equipped. See Fig.3. Electric shut-down valves operate as the switch is turned on. A manual override knob provided on the forward end of the electric shut-down valve allows the valve to be opened in case of an electric power failure. To use, turn fully clockwise; return it to the run position after an electric repair.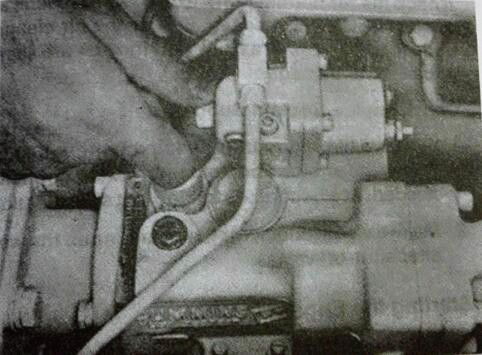 Warning: Check before starting Cummins engines, make sure everyone leaves the engine and equipment to prevent an accident.
4. Pull the decompression release lever (if equipped) and press the starter button or turn the key switch to the "start" position. After three or four seconds of cranking, close the decompress release lever and continue to crank until the engine fires.
Caution: To prevent permanent cranking motor damage, do not crank the engine for more than 30 seconds continuously. If the engine does not fire within the first 30 seconds, wait one to two minutes before recranking.
5. At the initial start or after oil or filter changes and after the engine has run for a few minutes, shut it down and wait 15 minutes for the oil to drain back into the pan. Check the engine oil level again; add oil as necessary to bring the oil level to the "H" mark on dipstick. The drop in oil level is due to absorption by the oil filters. Never operate the engine with the oil level below the low level mark or above the high level mark.
Maybe You Also Like: