May. 23, 2018
Volvo Penta Power Generation Engine Technical Data
Type designation

TD520GE

TAD530/31/32GE

TAD730/31GE

TAD732GE

Power, prime/stand-by

Refer to the sales literature

Torque, Prime/Standby

No. of cylinders

4

6

Bore x Stroke

108 x 130mm

Displacement

4.76 (L)

7.15 (L)

Weight, dry

550kg

575kg

760kg

900kg

Weight, wet

580kg

606kg

804kg

968kg

Firing order

1-3-4-2

1-5-3-6-2-4

Compression ratio

17.5:1

18.0:1

Idle

800–950 rpm
Type designation

TAD620VE

TAD720/21VE

Power, prime/stand-by

Refer to the sales literature

Torque, Prime/Standby

No. of cylinders

6

Bore x Stroke

98 x 126 mm

108 x 130 mm

Displacement

5.7 (L)

7.15 (L)

Weight, dry

510kg

680kg

Firing order

1-5-3-6-2-4

Compression ratio

18.4:1




Idle

800 rpm

800 – 950 rpm
Lubrication System
Oil change intervals can vary between 150 and 500 hours depending on the quality of the lubricant and the sulphur content of the fuel. Note that the oil change interval should never be longer than 12 months.
If longer intervals are required than those stated in the table below, the condition of the oil must be tested regularly by the oil manufacturer.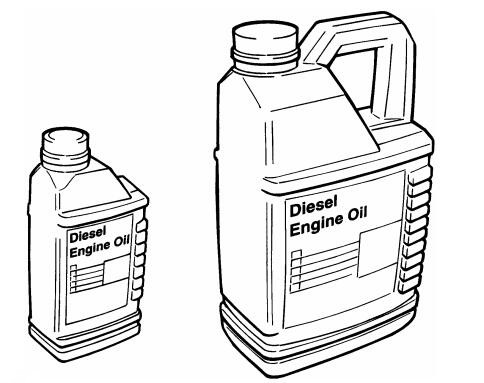 Engine

Sulfur content in fuel, by weight

<0.5%

0.5–1.0%

>1.0%(1)

Oil quality(2) / Oil change interval, reached first in operation:

500 hours or 12 months

300 hours or 12 months

250 hours or 12 months

150 hours or 12 months

TAD620VE

VDS-2

VDS

ACEA E3(3)

-

ACEA E2

API CF, CF-4, CG-4

TAD720VE

TAD721VE

VDS-3, VDS-2

ACEA E7, E5, E3(3)

API CI-4, CG-4, CH-4

-

-

-

TD520GE

TAD530GE

TAD531GE

TAD730GE

TAD731GE

VDS-2

ACEA:E7, E5, E3(3)

API:CG-4, CH-4

-

VDS

ACEA E2

API CF, CF-4

-

Closed crankcase venting

TAD532GE

NOTICE! Fully synthetic oil must be used.

ACEA:E4

API:CI-4, CH-4

-

-

-

Open crankcase ventilation

TAD532GE

TAD732GE

VDS-2

ACEA E2, E5

API CG-4, CH-4

-

VDS

ACEA E2

API CF, CF-4

-
1) If sulphur content is > 1.0% by weight, use oil with TBN > 15.
2) Lowest recommended oil type, engine oil of an higher type can always be used.
3) API: CG-4 or CH-4 are acceptable in markets outside Europe, instead of ACEA E3.
Viscosity
Select the viscosity according to the table.
The temperature values refer to stable ambient temperatures.
* SAE 5W/30 refers to synthetic or semi-synthetic oils.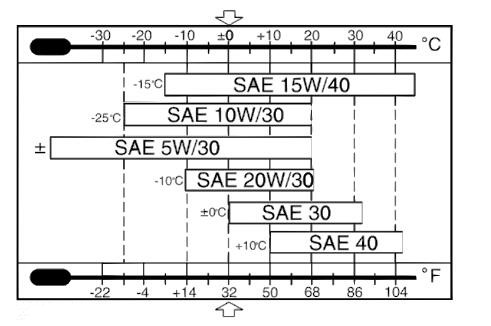 Oil Pressure
Oil pressure, hot engine:
Engine Designation

When running in normal mode

Idling speed

TD520GE

280–330 kPa (41–48 psi)

min. 90 kPa (13 psi)

TAD530/531/32GE

450–480 kPa (65–70 psi)

TAD620VE

370 kPa (54 psi)

min. 80 kPa (12 psi)

TAD730/731/32GE

480–520 kPa (70–75 psi)

TAD720/21VE

350 kPa (51 psi)
Oil change capacity
Oil pan, standard
Engine Designation

With oil filter

TD520GE

13 liters (3.4 US gal)

TAD530/531/32GE

TAD620VE

16 liters (4.2 US gal)

TAD730/731GE

20 liters (5.3 US gal)

TAD732GE

TAD720VE

TAD721VE
Fuel System
Fuel specification
Fuel must comply with national and international standards for commercially supplied fuels.
NOTICE! Bio-diesel according to EN 14214, kerosene and light fuel oil may not be used.
The following fuel standards are approved:
EN 590 (with nationally adapted environmental and cold weather requirements)
ASTM D 975 No 1-D and 2-D
JIS KK 2204 (may only be used if lubricity corresponds to EN 590)
Sulfur content: According to current national legislation. If the sulfur content exceeds 0.5 weight-percent, the oil change intervals must be amended;
Extremely low sulfur content fuel (EC1 diesel in Sweden and city diesel in Finland) can cause a loss of up to 5% of power and an increase in fuel consumption of about 2–3 %.
General fuel requirements
The fuel quality is essential for engine function, durability and emission compliance. Only fuels meeting relevant legal requirements and national and international standards shall be used; such as European EN590 diesel and North American ASTM D975 diesel.
Usage of fuels or fuel blends that do not comply with the below specifications given in this document is not allowed and Volvo Penta will not accept warranty in case of fuel related engine damages.
Diesel fuel requirements
An insufficient cetane number ("ignitability") leads to poor startability and increased exhaust emissions. Requirement; cetane number min 45.
Insufficient density and viscosity will reduce the power and increase the fuel consumption.
Excessive density and viscosity will endanger the durability and function of the fuel injection equipment. Requirement; viscosity 1.5-4.5 mm2/s (cSt) at 40 °C and density 800-860 kg/m3 at 15 °C.
Sufficient fuel lubricity is essential to protect the fuel injection system against excessive wear. Requirement; wear scar max 520 μm in the HFRR test (ISO 12156)
Excessive sulfur content will increase emissions and give engine corrosion and wear.
Requirement; The max allowed sulfur content is5000 ppm, with the restriction that oil of quality VDS 3 must be used for sulfur content above 3000 ppm.
Water will give corrosion and wear of engine parts and enables microbial growth in the fuel tank.
Organic contaminants (bacteria, fungi etc.) can block fuel filters and inorganic contaminants (dust, sand) can cause severe damage to the fuel injection system.
Requirement; max allowed water content 200 ppm and max allowed total contaminant content 30 ppm.
Cold flow properties are determined by the cloud point (the temperature when wax crystals start to fall out) and the CFPP (cold filter plugging point). The oil companies are always responsible for providing fuels with the correct cold flow properties for any time of the year.
FAME ("biodiesel")
Requirement;The max allowed FAME content is 30%, if the FAME part complies with EN14214 and the diesel complies with EN590, with specific service requirements as below:
• Oil change and oil-filter replacement intervals must be halved.
• Fuel filters shall be changed at every oil change and fuel filter housings and seals shall be changed annually.
• A fuel heater should be used due to the high viscosity of FAME at low temperature.
In order to avoid starting problems FAME should not be used below -10°C.
• A fuel filter with water separator must be used since FAME is hygroscopic.
• When shifting from regular diesel fuel to higher FAME content the fuel tank must be cleaned and the fuel
filter must be replaced after 50 h.
• If the engine has not been used for a period over 4 weeks the tank and fuel system must be flushed clean by running the engine on at least one full tank of regular diesel.
NOTICE! Engines for emergency applications, e.g. standby genset , may only run with market diesel fuel with minimum FAME content.
Paraffinic fuels ("Synthetic Diesel") - HVO and GTL
HVO (Hydro-treated Vegetable Oil) are renewable, and GTL (Gas-To-Liquid) are fossil, paraffinic fuels. Usage of paraffinic fuels will give lower emissions, but also marginally higher fuel consumption.
NOTICE! Volvo Penta approves usage of neat HVO and GTL that complies with EN 15940, as well as HVO and GTL blends into diesel fuels complying with the quality requirements above.
Kerosene ("Jet fuel")
Kerosene has low cetane number, low viscosity, low lubricity and high sulfur content compared to diesel fuels.
NOTICE! Kerosene F-63 can be used, but Volvo Penta does not guarantee emission compliance. F-34/JP8 and F-44/JP5 can also be used, but only with lubricity additives to ensure max 520 μm wear scar in the HFRR test (ISO 12156).
Additives
The oil companies shall always ensure that their fuels meet relevant requirements and are fit for their purpose. Their responsibility includes any use of additives for proper engine performance and function.
NOTICE! It is not allowed to add secondary treatment additives ("diesel boosters"), lubricants, gasoline or alcohol into the fuel tank.
Cooling System
Engine Designation

Volume (engine+radiator and hoses)(1)

The thermostat begins opening/is fully open

TD520GE

12.2 liters (3.22 US gal)

83/95 °C (181–203 °F)

TAD530/531GE

12.5 liters (3.3 US gal)

TAD532GE

13 liters (3.43 US gal)

TAD620VE(2)

6 liters (2 US gal)

TAD730/731GE

14 liters (3.7 US gal)

TAD732GE

32 liters (3.7 US gal)

87/102 °C (189–216 °F)

TAD720VE(2)

10 liters (3 US gal)

TAD721VE

1) The coolant volumes listed apply to the use of Volvo Penta original coolants
2) engine only
Coolant
Volvo Penta Coolant VCS and VCS Ready Mixed (yellow) are based on Organic Acid Technology, OAT.
IMPORTANT!
Different types of coolant must not be mixed with each other.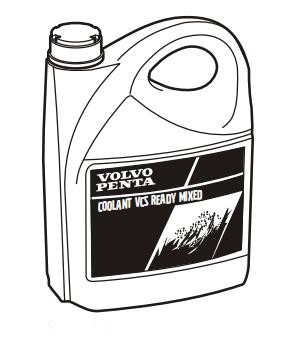 Water Quality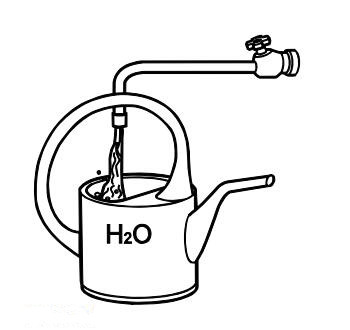 ASTM D4985:
| | |
| --- | --- |
| Total solid particles | <340 ppm |
| Total hardness | <9.5° dH |
| Chloride | <40 ppm |
| Sulfate | <100 ppm |
| pH value | 5.5–9 |
| Silica (acc. ASTM D859) | <20 mg SiO2/l |
| Iron (acc. ASTM D1068) | <0.10 ppm |
| Manganese (acc. ASTM D858) | <0.05 ppm |
| Conductivity (acc. ASTM D1125) | <500 µS/cm |
| Organic content, CODMn (acc. ISO8467) | <15 mg KMnO4/l |
Electrical System
Engine Designation

System voltage

Battery capacity, 24V/12 V

TD520GE

24 alt. 12 V

2x110/2x88 Ah

TAD530/531/532GE

TAD620VE

TAD730/731/732GE

TAD720VE

TAD721VE
Generator
Voltage/Amperage/Power (V/A/W) for the above Volvo Penta Engine model is: Alt.1 – 14/55/770; Alt.2 – 28/35/980
Disengageable clutch
Engine Designation

Type

Gear ratio

Size

Weight

AP S11A2

Single plate

1:1

292 mm (11 1/2")

66 kg (146 lbs)

AP D11A2

Double plate

83 kg (183 lbs)

AP T14A2

Triple plate

355 mm (14")

209 kg(461 lbs)
Identification Numbers
Engine Designation
The following information can be read from the engine designation:
T = Turbocharger 3 = Generation
A = Air-to-air charge air cooler (CAC) 1 = Version
W = Water-to-air charge air cooler (CAC) V = Engine for stationary and mobile application
D = Diesel engines G = Generating Set Engines
10 = Cylinder displacement, liters E = Emisson certified engine
Location of engine plates
The engines are supplied with two engine identification plates. One of these is supplied uninstalled so that it can be mounted in a suitable site close to the engine. The other plate is riveted to the cylinder block (see illustration).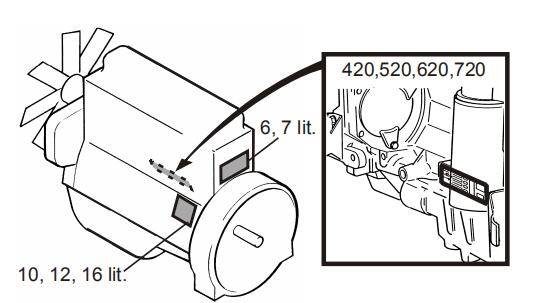 The engine identification plate contains the serial number and engine designation. This information should always be used as a reference when ordering a service and replacement parts and when contacting your Volvo Penta workshop.