Yuchai YC12VC Series Marine Engine Passed CCS Type And Emission Approval
Jun. 09, 2022
From January 16th to 17th, 2019, witnessed by the surveyor of CCS Guangzhou Branch, Yuchai YC12VC series marine diesel engine successfully passed the type approval and emission approval test, becoming the highest horsepower type of marine engine approved by CCS.

The CCS surveyor focused on the transient speed control test and safety protection device test with a scientific and rigorous attitude. There are doubts about its stabilization time, but after careful debugging and testing by the performance R&D personnel, it is proved through data analysis that the product is within the qualified range in terms of dynamometer response time and engine speed recovery time. In addition, in the test of the safety protection device, the 12VC marine engine successfully alarmed at the set overspeed point, cut off the oil and shut down, which further proved the good safety performance of the product.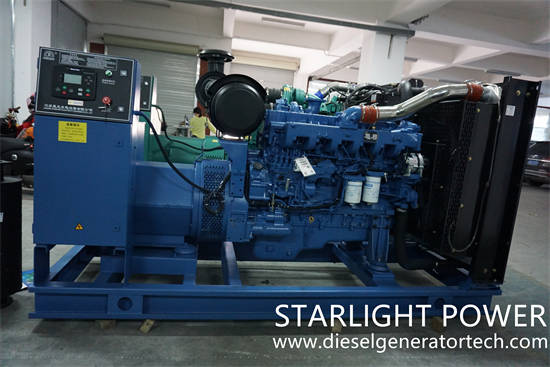 In this test, Yuchai YC12VC series marine diesel engine has been highly recognized by the surveyor for its good speed regulation performance and safe and reliable performance.
Jiangsu Starlight Electricity Equipments Co.,Ltd. is one of the earliest manufacturers of generators and diesel generator sets in China. The company relies on high-quality products and good services. It has been widely recognized by users in many fields. At present, it can provide various specifications of diesel generator sets in the power range of 15KW-2500KW. For more details, please contact us with sales@dieselgeneratortech.com.