Jan. 01, 1970
In August this year, Yuchai launched a full range of national six engines ahead of its peers, once again leading the green revolution in the engine industry with cutting-edge technology. In Yuchai rapid manufacturing base, a rapid manufacturing team with an average age of less than 28 years old is also contributing to the development and manufacturing of the company's new national six products with superb skills. Rapid manufacturing technology has realized the application of dieless rapid casting technology to key parts such as cylinder block, cylinder head and various complex pipes, which has shortened the development time of new products from 120 days of dieless manufacturing to more than 40 days now. In the Sixth National Day, Yuchai should not only lead the domestic internal combustion engine industry, but also master the voice of the international internal combustion engine industry.

As an enterprise with the strongest diesel engine R&D capability in China, Yuchai took the lead in launching the national six product R&D at the beginning of 2016, and has taken the lead in market R&D. From 2010 to now, Yuchai people are fighting to cope with the emission upgrading.
Lin Tiejian, 42 years old, has worked in Yuchai Engineering Research Institute for 12 years, and has gone through the research and development process from national third to national sixth. He said that the current domestic environmental pressure, from Europe 5 to Europe 6, the emission of particulate matter directly reduced by half, the limit is very strict. Although the national standard of the sixth country has not been published yet, from the current situation, the national standard must be much stricter than the European standard.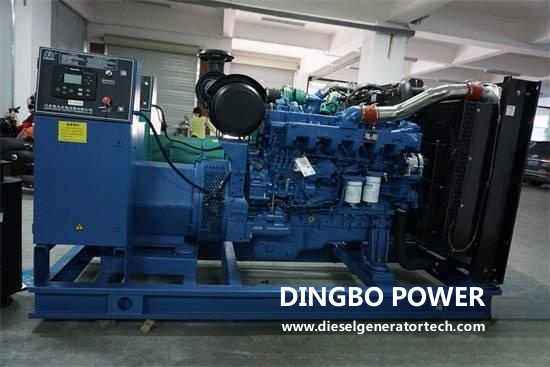 The hard road of independent research and development.
Yuchai Guoliu diesel engine research and development completely subverted the previous product platform, almost from scratch. In the fully competitive market of engine, entering a blank field is like a minefield. One careless move will lose the game. In particular, the wrong choice of the technical route of the engine not only means a large waste of human and material resources, but also the cost of time paid is almost irreparable.
On the way of exploration, Lin Tiejian believed that in order to reduce emissions, in addition to post-treatment, it is necessary to first reduce the emissions of the engine itself, which requires adjustment of the combustion strategy. However, in China's internal combustion engine industry, people cannot fully understand its occurrence, climax and demise, let alone control it. Therefore, Lin Tiejian proposed to adjust the combustion strategy. In a simple word, there are inexplicable technical barriers and difficulties behind it.
Advanced technology leads the industry trend.
Yuchai Guoliu Engine's product planning is divided into three major platforms, namely, light, medium and heavy platforms, and six series of more than 10 models, with power covering 100~560 horsepower. Their common features are the integration of the most advanced engine technology with the same displacement in the world, strong power, low fuel consumption, excellent emissions, low noise, light weight, small size, high reliability and long service life.
The birth of the new national six products developed by Yuchai and world-class enterprises is a reflection of confidence and strength for Yuchai, a strong driving force for the industry, and means that Yuchai will continue to lead the future national six era. Today, Yuchai's system is constantly improving and upgrading, its product type spectrum is shrinking, its strength is more and more concentrated, its fist is more and more powerful, its product competitiveness is greatly improved, and Yuchai's internationalization process has taken another big step forward.
Guangxi Dingbo Power Equipment Manufacturing Co.,Ltd., as an OEM supporting manufacturer authorized by Cummins to provide Chinese diesel generator sets, has professional manufacturing technology, perfect quality management system and strong R&D technical strength. It can provide users with generator sets of various specifications from 15KW to 2500KW. It can also provide users with one-stop service of design, supply, debugging and maintenance at any time. welcome contact us by email sales@dieselgeneratortech.com.