Dec. 01, 2021
If the equipment is strong, the industry is strong, and if the industry is strong, China is strong. The manufacturing industry is the foundation of the national economy and the fundamental support for the high-quality development of my country's economy. In the context of high-quality development, a group of Chinese companies are striving to catch up and surpass in the process of accelerating the restructuring of the global industrial chain and value chain. Starlight Power Group has formed the company's independent technology through technological innovation, and created its own brand accordingly to enhance the company's core competitiveness. Over the years, Starlight Power Group has worked closely with Guangxi Yuchai Group to carry out diversified diesel generator R&D, production, sales and services. In 2019, Starlight Power Group completed the single-unit sales of diesel engines of Guangxi Yuchai Group 140 million yuan. At the same time, Starlight Power Group actively grasps the new trends and new characteristics of my country's power development in the new era, and actively explores to provide excellent solutions for China's power industry to help power the country.

Guangxi Yuchai Group, a strategic partner of Starlight Power Group, has been committed to its main business for 69 years since its establishment, and has made solid innovations. It has become the largest independent diesel engine manufacturer in China and has a complete internal combustion engine production base. The international enterprise group with annual sales revenue of more than 20 billion yuan has successfully established a diversified strategic pattern of balanced, healthy and coordinated development of industrial chain sectors such as engines, construction machinery, special vehicles, petrochemicals, and logistics.
After 69 years of accumulation, today's Yuchai Group is the only domestic manufacturer of medium and high speed diesel engines authorized by CCS for product inspection and emission testing.
It is understood that Yuchai Group currently has 84 engine test benches, the number one in the country, covering micro, light, medium and heavy engine tests. Cooperating with more than 40 colleges and universities around the world, such as FEV in Germany and AVL in Austria, formed a high-level R&D platform with independent R&D technology as the core and European and American technology as the support.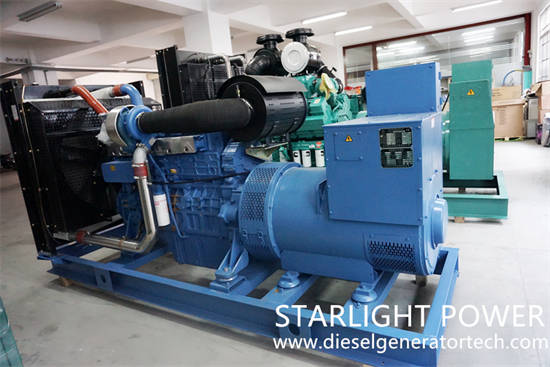 It has participated in and presided over 13 national key projects, including 5 national "863" plan projects and 1 science and technology support plan project, and 86 provincial science and technology projects. In the list of "China's 500 Most Valuable Brands" in 2018, Yuchai Group's brand value was 41.598 billion yuan, ranking 103, and the internal combustion engine industry ranked first.
Searching for the rise of Yuchai Group, a world-class enterprise with unique Chinese characteristics, the most important experience is that over the past 69 years, no matter how the external environment changes, Yuchai Group has always been committed to its main business in order to revitalize China's equipment manufacturing industry. The original intention is to maintain a fighting spirit, a bright sword courage, a warrior spirit, and a charge posture.
At present, Yuchai has the domestic first-class advanced design methods and simulation technology, as well as the internal combustion engine product and technology research and development process system (YCEDP) synchronized with Europe and the United States. It has realized the modular development and design of diesel engines, increased the reuse rate of diesel engine parts by 35%, shortened the product design cycle by more than 45%, and increased product development efficiency by more than 30%, leading the industry.
Yuchai's long-term accumulation of product database popularizes big data applications at production sites, accelerates industrial interconnection and visual control, and is the first to launch National III, National IV, National V, and National VI diesel engines and passenger car diesel engines with independent intellectual property rights.
Marine engines fully meet IMO Tier Ⅱ emission requirements, and products with electronic control functions that meet IMO Tier Ⅲ emission requirements have been developed. Land-use power generation diesel engines fully meet the non-road national three emission standards required by the state. And it is the first to introduce a diesel engine that meets the non-road national four standards.
Over the years, Yuchai has deeply realized that without sufficient core technology, it can only be controlled by others, and it can only be imagined to move towards the world's high end.
Over the past 69 years, Yuchai has accumulated strong and profound innovation capabilities. From unmatched and unmatched, to keeping pace and surpassing the leader, Yuchai's innovation capability has jumped to the world's leading position.
Today, Yuchai's full range of products from the national key laboratory to the global collaborative research and development platform are fully benchmarked against the world's highest indicators.
Yuchai's innovation has never been behind closed doors, but on the shoulders of giants. In recent years, Guangxi Yuchai Group has the courage to go global and allocate high-quality resources to the world. It has set up 33 domestic offices, more than 2,800 service stations, more than 5,000 spare parts and oil sales outlets, and set up 14 offices, 124 service agents, and 450 service outlets overseas, covering 39 countries and area.
In recent years, it has established in-depth strategic cooperation with Jiangsu Xingguang Power Group to carry out cutting-edge technology research and development in an open and innovative mode, promote the benign interaction between Xingguang Power and Yuchai, and maximize the benefits of resource integration in the industrial chain and innovation chain. It has reconstructed the market structure of China's diesel generator industry.
With the power system as the core, Guangxi Yuchai Group has built a respected international power company, built a high-end diesel generator industry with Starlight Power Group, completed a diversified ecological structure layout, and gathered majestic new kinetic energy for future development. It opened the "Golden Era" of the diesel generator set business between Starlight Power Group and Guangxi Yuchai Group.
Jiangsu Starlight Electricity Equipments Co.,Ltd. was founded in 1974, as a wholly-owned subsidiary of Jiangsu Starlight Power Group, it is one of the earliest manufacturers of generator sets in China. Starlight Power has 64 sales services, long-term technical advice for users, free debugging, free maintenance, free training services. For more details, please contact us with sales@dieselgeneratortech.com