Nov. 10, 2022
Starlight headquarters welcomed the delegation of Yinchuan customers. The company's deputy general manager and relevant staff warmly welcomed guests from afar, visited the production base of Starlight diesel generator sets, and carried out a warm discussion on cooperation.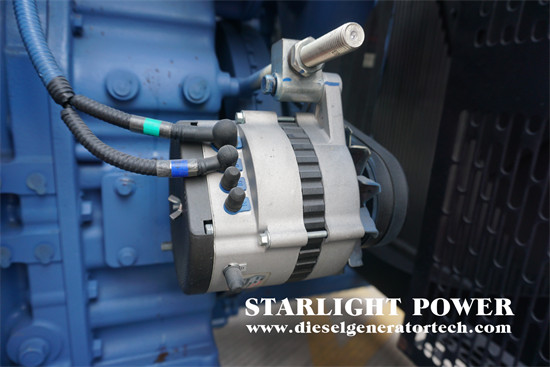 The Yinchuan customer investigation team is mainly concerned about the company's size, strength and market. The diesel generator set is a large mechanical equipment. When customers visit the factory, they can get a close understanding of Starlight's production management and production details, get in touch with Starlight's corporate culture and cultural environment, and increase the confidence of both parties in cooperation
After the visit, the group came to the Starlight Conference Room to discuss the specific cooperation in detail. There are many kinds of Starlight diesel generator sets. In order to make better selection suggestions, Starlight has learned about the detailed power demand and use environment from customers. This meeting made the customer deeply impressed with the Starlight "Shuangtong" brand generator set, and I believe that the future cooperation between the two sides will be more smooth.
Visits by customers are one of the ways to get a closer understanding of the partners. Starlight welcomes more customers who are interested in cooperation to visit and talk face to face to shorten the distance between them, establish a solid cooperative relationship and work together for a better future.
Starlight Power has advanced testing equipment, modern production technology, professional manufacturing technology, perfect quality management system, and strong technical research and development capabilities. It can provide 3KW~2500KW various specifications of ordinary, automatic, four protection, automatic switching, low noise and mobile generator sets, high quality and low energy consumption to meet the diverse power needs of customers, and can also meet users with different voltages and different frequencies. It is required to create a parallel power supply system for multiple units. If you are interested in our product or any question on generator, welcome to send email to sales@dieselgeneratortech.com.