Dec. 24, 2022
Win win cooperation.

In the core concept of "green development, harmony and win-win", win-win is Yuchai's business philosophy and strategy for survival and development, as well as Yuchai's idea of sharing enterprise achievements with stakeholders and the society, and realizing long-term maximization of benefits.
Yuchai is an independent diesel engine manufacturer. In the supply chain of Yuchai, more than 300 closely cooperated supporting suppliers provide parts for engine manufacturing. In the process of cooperation, suppliers and Yuchai have created a strategic partnership of "honesty, trust, fairness and justice" by bringing value to each other, that is, suppliers provide parts that meet the requirements of Yuchai's products, and Yuchai provides a platform for suppliers to develop. It has thoroughly changed the traditional supply and demand relationship and formed a win-win situation.
Openness is the foundation and sharing is the core.
The foundation of "win-win" is openness, and the core is sharing. Only by sharing achievements can we achieve win-win results.
Yuchai adheres to an open and shared attitude, actively invites suppliers to participate in supporting confirmation, adheres to the principle that whoever develops benefits, protects the interests of suppliers, encourages suppliers to increase scientific research investment, innovate independently, and strive for breakthroughs in new materials and processes. At present, 21 suppliers have set up Yuchai special line to continuously provide Yuchai with high-quality products, which is the best proof of Yuchai's cooperation with suppliers.
Build "One Team".
The stability of the supplier group affects the production and operation of Yuchai. Yuchai adheres to the concept of "one team" and cooperates with suppliers to form a team. Through unified quality concept, PPAP (Production Part Approval Procedure) management, quality index management, improvement management and other measures, Yuchai strengthens the quality control and process control in the product manufacturing process, ensures the stable improvement of product quality, and ensures the core link of the team.
First of all, Yuchai interprets the quality concept accurately to suppliers, and transforms the concept into the quality culture jointly cultivated by Yuchai and suppliers.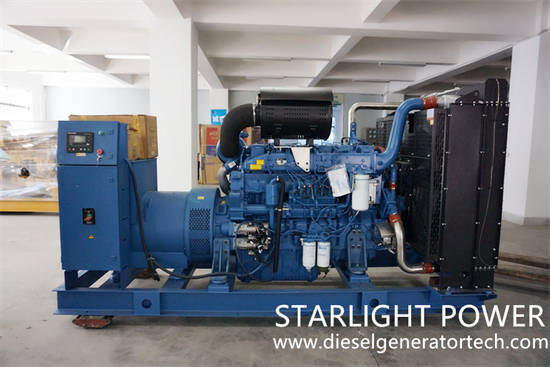 Secondly, Yuchai implements PPAP management to systematically and clearly manage the production process of suppliers to ensure that suppliers can meet the production requirements of Yuchai.
Third, Yuchai implements quality index management on suppliers, pulls suppliers to do corresponding and targeted internal management, and helps suppliers improve their quality management level.
Fourth, Yuchai set up a SQE (Purchasing Quality Engineer) team to strengthen the support to suppliers and constantly improve their technological level and production process control capability.
In the first half of this year, the engine market continued to boom. Yuchai's supply chain system gathered consensus, planned early, acted early, and produced at full power, ensuring that Yuchai achieved double-digit growth in production and sales in the first nine months.
Cultural mutual trust and win-win cooperation.
In the national six era, Yuchai and its suppliers should work together to build a national six strategic resource system, and the relationship between Yuchai and its suppliers is changing to the level of comprehensive strategic cooperation.
In order to strengthen the cultural integration between Yuchai and its suppliers and jointly build a corporate cultural exchange platform, Yuchai and its suppliers should organize cultural exchange activities every year. Yuchai and its supplier partners also signed a letter of commitment to "shoulder social responsibility bravely and be an excellent corporate citizen" to jointly commit to fulfilling social responsibility and building a harmonious industrial chain.
Jiangsu Starlight Electricity Equipments Co.,Ltd., as an OEM supporting manufacturer authorized by Cummins to provide Chinese diesel generator sets, has professional manufacturing technology, perfect quality management system and strong R&D technical strength. It can provide users with generator sets of various specifications from 15KW to 2500KW. It can also provide users with one-stop service of design, supply, debugging and maintenance at any time. welcome contact us by email sales@dieselgeneratortech.com.