Oct. 20, 2021
Diesel generator sets can be used as power supply equipment, which can be used as common power supply or backup power supply. They are widely used in various fields such as chip semiconductors, data centers, finance, communications, hotels, medical treatment, construction, municipal administration, mining, petrochemicals, power plants, national defense and military, etc. Which industries must be equipped with diesel generator sets?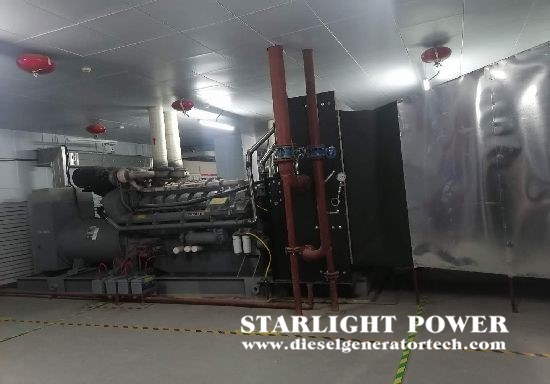 1. Data center: Power supply is a very important link in all aspects of ensuring data center security. In addition to the usual mains supply, there are also diesel generator sets designed according to different levels of requirements as emergency backup power sources. Diesel generator sets for data centers are generator sets that provide power guarantees for data centers. Diesel generator sets, as backup power sources for data centers, are an important force for data centers to respond to natural disasters such as typhoons and earthquakes.
2. Super high-rise buildings: As the price of land continues to rise, real estate developers in many areas have continuously increased the height of buildings in order to achieve their desired benefits. With the continuous heightening of buildings, various safety hazards have emerged. In order to solve these problems, high-rise buildings and super high-rise buildings are required to be equipped with dedicated power facilities to deal with emergencies.
3. Breeding enterprises: The traditional aquaculture industry requires mechanized operations as the scale of the traditional aquaculture industry grows. Feed processing, breeding equipment, and ventilation and cooling equipment are all mechanized. The use of mechanical tools determines the demand for electricity in the aquaculture industry. It can't be interrupted for a minute. In addition to the normal power supply from the mains, diesel generator sets should also be considered as a backup power source for power generation.
As a portable power source, diesel generator sets are still in great demand in hospitals, banks, airports, outdoor workplaces and other fields. With the continuous improvement of the level of social and economic development, with the continuous increase of infrastructure construction and mobile communication demand, and the continuous advancement of industrialization and urbanization, our requirements for power supply security are also getting higher and higher.
Starlight Power was founded in 1974 and is one of the earliest manufacturers of generators and diesel generator sets in China. If you want get more information, please feel free to send email to sales@dieselgeneratortech.com we will pay highly attention on your question.