Jul. 19, 2022
Today, we will briefly introduce to you what is the single-phase operation of diesel generator sets.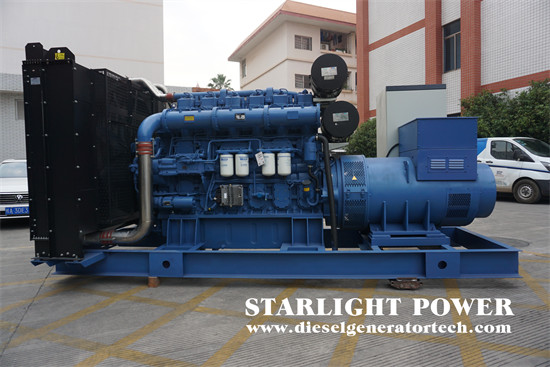 After the three-phase induction motor of the diesel generator set is started, there is a phase break suddenly during operation, and the motor continues to run at this time, which is called single-phase operation. During single-phase operation, the stator burning group passes single-phase current, and the load originally borne by the three-phase power supply becomes burdened by the single-phase current, which will inevitably cause overheating of the windings, which will burn the motor for a long time. In order to prevent this phenomenon, in addition to always paying attention to checking the temperature of the motor (using the mold case) and observing the operation of the motor, the fundamental solution is to take measures on the control and protection equipment for the continuous operation of the motor. During single-phase operation, the power supply can be quickly and automatically cut off.
For example, a light bulb is connected in parallel at both ends of the fuse to monitor. When a phase is blown, the corresponding light bulb will light up or the star point-to-ground voltage will rise when single-phase operation is used, as a signal for the control circuit of the magnetic starter, that is, between the star point and the ground A relay is connected between (the coil voltage can be determined by test), and its normally closed contacts are connected in series in the contactor coil circuit (preferably in series with the self-locking contacts and in parallel with the button, which can prevent the three main contacts of the contactor The relay is out of sync at the moment of turning on, causing the relay to malfunction), when a single operation occurs, the relay operates, its normally closed contact opens, and the contactor is powered off, so that the motor is disconnected from the power supply, etc.
Starlight Power was founded in 1974 and is one of the earliest manufacturers of generators and diesel generator sets in China. If you want get more information, please feel free to send email to sales@dieselgeneratortech.com we will pay highly attention on your question.