Jul. 09, 2021
What should you do when the air in the oil circuit of Cummins generator set? In generally, if you encounter start-up difficulty or if you keep shutting down shortly after starting. It can be inferred that the oil circuit is mixed with air, and you could clear the air in time, then it will turn to normal.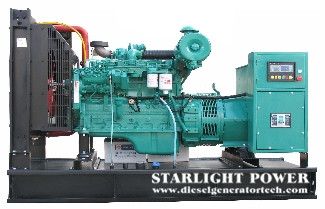 If there is a way to exclude the air in the oil road, you can release any of the freezing screws on the fuel injection pump or release the diesel filter and the injection pump and then drive the mechanical oil pump by starting. The leakage point will spray smooth and non-bubble fuel, then tighten the above-mentioned leaks you will work.
If your hand is no looped in the road, you can press your hand oil pump by repeatedly pressing your hand oil pump, and the oil fuel pump is high enough, and the fuel flows into the fuel return pipe from the relief valve. The gas in the road, the gas in the oil road will be discharged from the relief valve.
Conventional Method: Use a sub-or wrench to screw the number of discharge screws on the upper end of the fuel injection pump, and press the hand oil pump. To the discharged diesel continuous, there is no bubble, and the "beep" sound is issued. Then, the discharge screw is then pulled, manually put the oil pump back to the original position.
If the trailer generator set, there is no suitable starter or wrench on the injector of the fuel injection pump on the way, and then unscrew the oil pump, then release any of the pipe joints from the diesel filter to the injection pump. Then by repeated binder to the discharge of a smooth-free oil flow from the joint, then the joint is fastened to the joint, and then the hand oil pump is pressed back to the original position.
The above are the contents of the starlight about the air in the Cummins generator set, if still any doubt on this question, welcome to email us via sales@dieselgeneratortech.com