Oct. 20, 2022
With Starlight Power Group becoming bigger and stronger step by step, it has won the unanimous recognition of customers and the market, and has also attracted many customers to come for field visits. Recently, Starlight welcomed the leaders of Beijing enterprises to visit and investigate in person, and the person in charge of Starlight warmly welcomed them.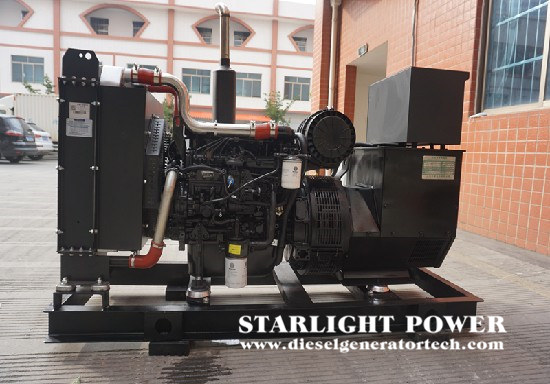 Starlight has always been relying on high-quality products, good service and large-scale production to win the favor of friends from all walks of life, and has reached a long-term friendly cooperative relationship with many enterprise customers. As the diesel generator set is a large mechanical equipment, customers are very cautious in choosing partners. As the first step for customers to deeply understand the enterprise, the visit is particularly important. This time, Beijing customers can choose to visit Starlight, which makes Starlight feel honored.
Starlight leaders attached great importance to this, led Beijing customers to visit the company's production workshops on the spot, and introduced various specifications of diesel generator sets and their production principles. For a long time, Starlight has always taken the establishment of a high-tech innovation enterprise as the starting point, constantly introduced domestic and foreign production equipment and testing equipment, widely recruited talents, improved the production technology of diesel generator set products, and constantly updated the diesel generator set products. This reference investigation not only enabled the customer to have a further understanding of Starlight "Shuangtong" brand generator sets, but also gave the customer a full view of Starlight's diesel generator set production technology, which was well received, laying a good foundation for the future cooperation between the two sides.
Starlight's achievements today can not be achieved without the support and love of every customer. Starlight will always adhere to the service principle of "treating people with sincerity and heart to heart" in the future, repay every customer with the best diesel generator set products, and welcome every customer's visit with a better face.
As a professional diesel generator manufacturer, we always insist on using first-class talents to build a first-class enterprise, create first-class products, create first-class services, and strive to build a first-class domestic enterprise. If you would like to get more information welcome to contact us via sales@dieselgeneratortech.com.