Nov. 11, 2022
Invited by Starlight Power Generation Equipment Co., Ltd., the technicians of Weichai Power Co., Ltd. came to the production base of Starlight diesel generator sets and carried out professional training on power generation equipment.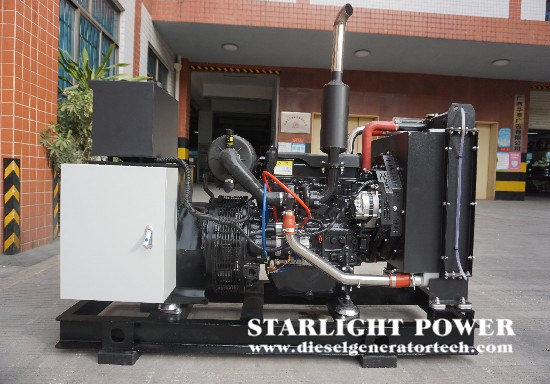 Jiangsu Starlight Group has been committed to the continuous improvement of product quality. In order to further optimize product performance, Starlight has invited Weichai technicians with rich experience in production and research and development. At the meeting, everyone listened attentively to the explanations and introductions of Weichai technicians. During the discussion, everyone put forward their own opinions or questions about the diesel generator set, and got perfect answers.
Starlight attaches great importance to this training, and the sales personnel participating in it will be more confident about the customer's questions in the sales link, and more able to show the professional level of the enterprise; The after-sales team's participation in the training is also beneficial to solving the customer's maintenance, repair and other problems during the after-sales period. After the training, Starlight people all benefited a lot.
In the new year, Starlight plans to carry out more training in different situations to improve the overall quality of employees. Employees are the cornerstone of enterprise development. The improvement of employee strength is crucial to promoting enterprise development and enhancing competitiveness. In 2016, Starlight's development is worthy of your expectation.
Starlight Power has advanced testing equipment, modern production technology, professional manufacturing technology, perfect quality management system, and strong technical research and development capabilities. It can provide 3KW~2500KW various specifications of ordinary, automatic, four protection, automatic switching, low noise and mobile generator sets, high quality and low energy consumption to meet the diverse power needs of customers, and can also meet users with different voltages and different frequencies. It is required to create a parallel power supply system for multiple units. If you are interested in our product or any question on generator, welcome to send email to sales@dieselgeneratortech.com.