Two 500KW Tractive Mobile Power Stations Produced By Dingbo Power
Jan. 01, 1970
On June 28, Dingbo Power produced two 500KW tractive mobile power stations, which have basically taken shape. According to customer requirements, the mobile unit adopts Delixi switch and is equipped with a bottom oil tank that can meet 8-hour operation, effectively ensuring the flexible and stable supply of emergency power.

The design of the mobile generator set produced by Dingbo Power is unique and innovative. Besides the advantages of Baifa static speaker, it also has the following two advantages:
1. Leaf spring suspension structure.
2. Equipped with mechanical parking brake (hand brake) and air brake connected with tractor.
3. The trailer adopts a height adjustable pin type tractor, which is applicable to tractors of various heights, with large turning angle and high mobility.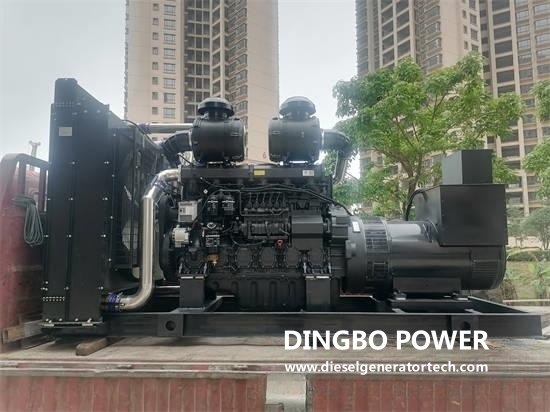 The unit is suitable for emergency power supply or construction and operation power supply in remote areas. Such power stations have good mobility, strong adaptability and fast power supply. It is widely used in film and television production and municipal engineering construction.
Guangxi Dingbo Power Equipment Manufacturing Co.,Ltd., as an OEM supporting manufacturer authorized by Cummins to provide Chinese diesel generator sets, has professional manufacturing technology, perfect quality management system and strong R&D technical strength. It can provide users with generator sets of various specifications from 15KW to 2500KW. It can also provide users with one-stop service of design, supply, debugging and maintenance at any time. welcome contact us by email sales@dieselgeneratortech.com.