Transportation Department Orders 1 Diesel Generator Set At Dingbo Power
Jan. 01, 1970
On September 26, Dingbo Power and the Service Center of the Department of Transportation of Guangxi Zhuang Autonomous Region signed a 400KW Ricardo generator set, which is configured as Ricardo diesel engine equipped with Dingbo dual generator. Services include transportation, installation, commissioning, inspection, technical training, etc. This project is a government procurement project of Guangxi Zhuang Autonomous Region. I would like to thank the Service Center of Guangxi Department of Transportation for its support and trust in Dingbo Power.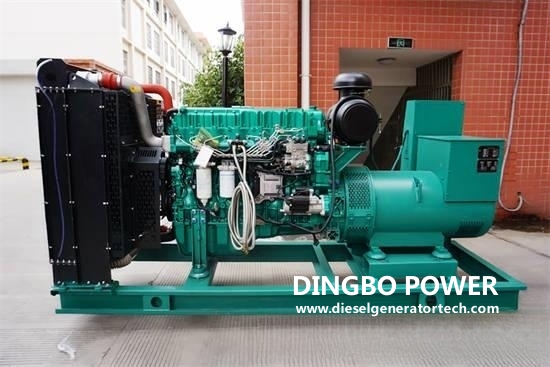 The Ricardo generator set purchased by your company in Dingbo Power is characterized by low oil consumption, large torque, easy starting, low emission, small volume, large power, high reliability and convenient operation and maintenance. It is an ideal power supply for vehicles, construction machinery, generator sets, ships, tractors, fixed power and so on.
Dingbo Power has advanced testing equipment, modern production technology, professional manufacturing technology, perfect quality management system, and strong technical research and development capabilities. It can provide 3KW~2500KW various specifications of ordinary, automatic, four protection, automatic switching, low noise and mobile generator sets, high quality and low energy consumption to meet the diverse power needs of customers, and can also meet users with different voltages and different frequencies. It is required to create a parallel power supply system for multiple units. If you are interested in our product or any question on generator, welcome to send email to sales@dieselgeneratortech.com.