Oct. 30, 2022
At 2 p.m. on March 8, Starlight Power Group held the 2015 annual working meeting, which was attended by all employees. This meeting mainly listened to the work reports and shortcomings of various departments for 2014, focusing on the new requirements and arrangements for further improvement of the management system in 2015.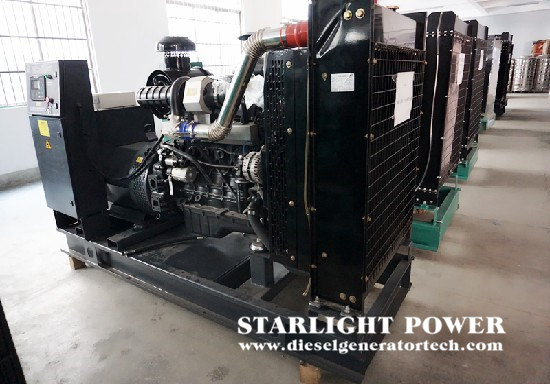 During the meeting, Chairman Starlight pointed out that the heads of all departments and offices summarized the 14 year work comprehensively, accurately and realistically, and analyzed the existing problems and difficulties thoroughly, especially the arrangement of the 15 year diesel generator set work plan, with clear tasks and specific measures. Next, the Chairman asked that in the new year, all departments should carefully summarize the experience and gaps in 14 years of work, and propose effective improvement measures for the problems and deficiencies in the work; All departments and offices shall strictly implement the spirit of the meeting according to the target management responsibility statement, strengthen the organization and leadership, refine the work tasks, rely on the work responsibilities, improve the work efficiency, and ensure the full completion of the annual tasks around the 15 year work goals and priorities; All employees should continue to enhance their overall awareness and service awareness, constantly improve their comprehensive quality, pay attention to learning, and work hard to make due contributions to the sustainable and healthy development of the company.
It is of great significance to hold a new year's work conference. All staff should solve problems, resolve conflicts, be brave to take responsibility, encourage each other, and jointly improve. Starlight Power Group will also adjust its thinking to better start and start the new year's work, and constantly advance the whole work of the new year.
Starlight Power was founded in 1974 and is one of the earliest manufacturers of generators and diesel generator sets in China. If you want get more information, please feel free to send email to sales@dieselgeneratortech.com we will pay highly attention on your question.