May. 25, 2022
At the current stage, the reason why the manufacturers of diesel generator equipment are more competitive in terms of competition, especially in the quality of the products they leave the factory, is that the key is that there will be a big gap in the technical level of manufacturing and processing. So, what conditions do high-quality equipment need to meet in terms of manufacturing and production? Next, the starlight power generation equipment will introduce to you: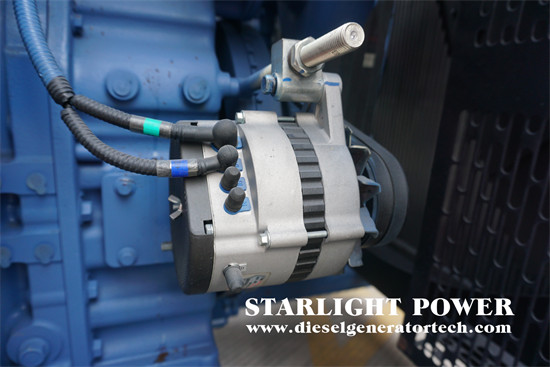 Condition 1: The modern production line ensures that the efficiency of diesel generators in manufacturing and production is continuously improved, and every technical detail will be strictly checked to ensure that the performance is relatively stable. Only in this way can we attract more customers' choices in the process of factory sales. Therefore, when comparing, it can be seen that the assembly line is leading the first-class, the processing technology is relatively unique, and the quality of the factory will occupy a certain advantage.
Condition 2: Advanced manufacturing technology and equipment. Of course, after the manufacturer has introduced advanced equipment, it has played a great role in the production and manufacture of diesel generator equipment, ensuring that the performance and process are relatively stable. So, this can get better and better when it leaves the factory. Only after grasping the advantages of technical equipment, it will be trusted and recognized by customers in the process of selling in the market.
Condition 3: Perfect quality management system. Generally speaking, diesel generators will have strict control on the quality of the factory, and in each process, it is necessary to ensure stability and reliability, so as to achieve a more refined effect. The efficiency brought by such products in the process of selling in the market will continue to improve. Therefore, it has become a high-quality choice in the market and can attract more customers to order.
Starlight Power was founded in 1974 and is one of the earliest manufacturers of generators and diesel generator sets in China. If you want get more information, please feel free to send email to sales@dieselgeneratortech.com we will pay highly attention on your question.