Jul. 22, 2022
A diesel generator set is a power supply device that uses a diesel engine as power to drive a synchronous alternator to generate electricity. In order to facilitate production management and use, the state has uniformly stipulated the name and model compilation method of diesel generator sets. The model arrangement and symbol meaning of the generator set are as follows: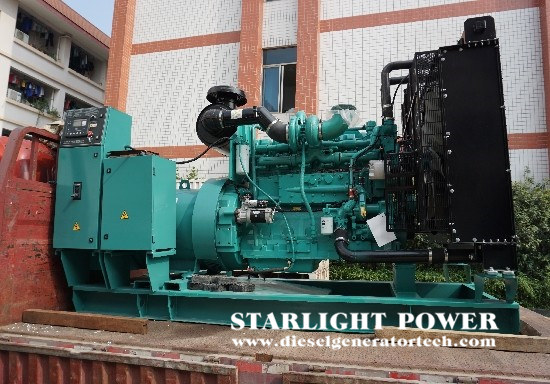 The model of the diesel generator set in which the symbols and numbers represent the model meanings are as follows:
1. Output rated power (KW), expressed in numbers.
2. The output voltage type G represents AC power frequency; P represents AC intermediate frequency; S represents AC dual frequency; Z represents DC.
3. Type of generator set; F for land use; FC for marine use; Q for automobile use; T for trailer use.
4. Control characteristics, the absence is manual (ordinary) unit; Z stands for automatic unit; S stands for low-noise unit; SZ stands for low-noise automatic unit.
5. Design serial number, represented by numbers.
6. Variant code, expressed in numbers.
7. Environmental characteristics, absent common type; TH stands for damp heat type.
Starlight Power has advanced testing equipment, modern production technology, professional manufacturing technology, perfect quality management system, and strong technical research and development capabilities. It can provide 3KW~2500KW various specifications of ordinary, automatic, four protection, automatic switching, low noise and mobile generator sets, high quality and low energy consumption to meet the diverse power needs of customers, and can also meet users with different voltages and different frequencies. It is required to create a parallel power supply system for multiple units. If you are interested in our product or any question on generator, welcome to send email to sales@dieselgeneratortech.com.