Dec. 14, 2022
On April 26, 2019, Jiangyu Century City sent a letter of thanks, expressing great recognition to all the staff of our after-sales department. The excellent working attitude of the after-sales service personnel of our company was mentioned in particular, and a detailed and reliable scheme was developed for the installation, commissioning and maintenance of the generator set and generator room, so that they could have a good product experience with their professional working ability. For this, Jiangyu Century City Property Service Center sent a letter of thanks to our company to express our sincere thanks!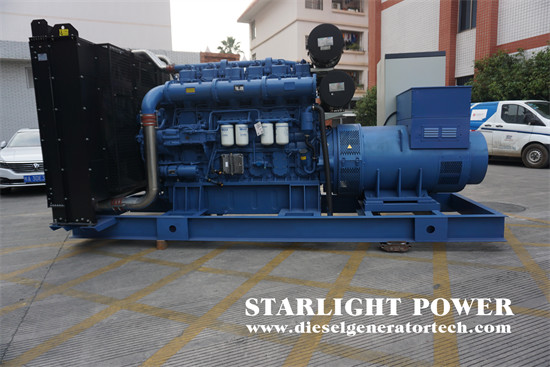 Jiangyu Century City purchased one 800KW and one 1000KW diesel generator sets in our company in 2014 and 2017 respectively. During the use of the units, Starlight Company will regularly arrange after-sales service personnel to come to our company for maintenance, which is more trust of customers in Starlight and really makes users "buy at ease and use at ease"! In this regard, Starlight also thanks Jiangyu Century City for its support and affirmation for many years! Just because of your support, the starlight road can go further!
Starlight attaches great importance to customers, and has always been pursuing the most reassuring, worry free and reassuring use process to provide customers with one-stop service of diesel generator set design, supply, commissioning and maintenance. The company has a special after-sales department that regularly comes to the site for repair and maintenance. As long as the diesel generator sets purchased in our company are provided with three guarantee services. Starlight will continue to grow, constantly absorb advanced technology and update its products.
If any question please feel free to visit our website https://www.dieselgeneratortech.com/ or send email to sales@dieselgeneratortech.com.