Dec. 01, 2022
Jiangsu Starlight Power Equipment Co., Ltd. has always adhered to the principle of "quality first, treat people sincerely", and provided high-quality products and considerate services to every customer. On March 23, 2019, a 500kw Chongqing Cummins Stanford power car was successfully delivered to Baoding, Hebei.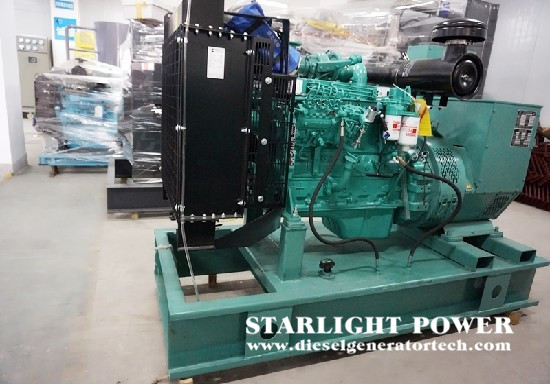 The Cummins power supply vehicle adopts an engine with non electric starting and air as the cooling medium, which not only eliminates the trouble of battery and bellows tank maintenance and coolant filling, but also has good off-road performance and adaptability to various roads. It is suitable for all-weather outdoor operation and can work in extreme high, low temperature, sand and dust and other harsh environments. It has the characteristics of stable and reliable overall performance, simple operation, low noise, good emission, good maintenance, etc., and can well meet the needs of outdoor operation and emergency power supply.
The Cummins power car has the following configuration options:
1. Traction: movable hook, 360 ° turntable, flexible steering, ensure safety in driving.
2. Braking: at the same time, it has reliable air brake interface and hand brake system to ensure the safety during driving.
3. Support: 4 mechanical or hydraulic support devices are provided to ensure the stability of the power car during operation.
4. Doors and windows: there are ventilation windows in the front, opposite doors in the back, and doors on both sides for operators to enter and exit.
5. Lighting: There is a ceiling explosion-proof lamp in the trunk, a workbench on the right side, and a workbench lamp, which is convenient for the staff to operate.
6. Car body size: The car body size depends on the size of the specification. The operator can walk around for easy operation and maintenance.
7. Beautiful exterior: the paint is polymer polyurethane paint, the color can be determined by the owner, and the exhaust pipe uses the lower exhaust to ensure beautiful appearance.
8. Fire protection: two fire extinguishers are equipped with the vehicle.
9. Anti noise: the trunk and doors of the power car are all decorated with double layers and equipped with sound absorption boards to reduce noise; The exhaust pipe is wrapped with insulating cotton, and the noise can be controlled within 75dB (A) at least.
This year, the company has been developing constantly. Starlight attaches great importance to every cooperation and pays attention to every detail in production design. Jiangsu Starlight Power Equipment Co., Ltd. will adhere to strict quality control, achieve quality victory, and do its best to provide guarantee for customers. We look forward to your continued attention. If any question please feel free to visit our website https://www.dieselgeneratortech.com/ or send email to sales@dieselgeneratortech.com.