Jan. 03, 2023
On September 8, 2019, Starlight received a delivery notice from the First Engineering Co., Ltd. of China Railway 11th Bureau Group. The power of the diesel generator set to be delivered this time by the First Engineering Co., Ltd. of China Railway 11th Bureau Group is 300KW, and the warranty period is one year. Jiangsu Starlight Company is responsible for the loading, transportation, commissioning and training of diesel generator sets, as well as the trial operation.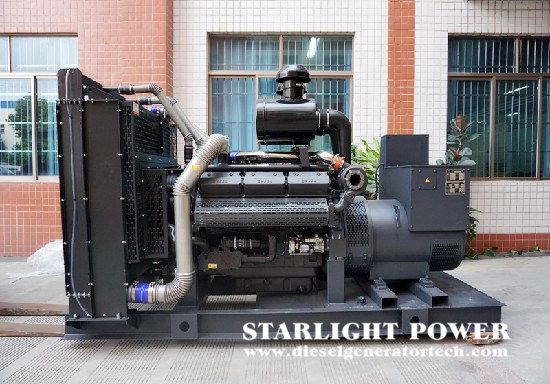 Our company is responsible for the transportation, commissioning, trial operation and acceptance of the 300kw generator set. During the installation and commissioning of the unit, on-site training shall be provided to the customer's operators to ensure the safe and normal operation of the unit in the later period. The unit quality shall be in accordance with relevant national technical requirements and acceptance standards, specifications and procedures.
Jiangsu Starlight Power Generation Equipment Co., Ltd. was founded in 1974 and is one of the earliest manufacturers of generators and diesel generator sets in China. The company has a registered capital of 218.88 million yuan. The company covers an area of 86,000 square meters and a building area of 55,000 square meters. There are more than 660 employees, including 456 professional technicians and 106 senior technicians. It has 46 sales and service outlets nationwide. The main products are diesel engines, generator sets, and diesel generators, providing users with a one-stop service of design, supply, debugging and maintenance at any time. Starlight has always insisted on using first-class talents, building first-class enterprises, manufacturing first-class products, creating first-class services, and making every effort to build a first-class domestic enterprise. If any question please feel free to visit our website https://www.dieselgeneratortech.com/ or send email to sales@dieselgeneratortech.com.