Nov. 24, 2022
On March 26, 2018, Starlight Power Generation Equipment and Pengxin Global Resources Co., Ltd. successfully signed a contract for 12 Volvo generator sets, including 5 sets of 150KW, 3 sets of 300KW and 4 sets of 550KW, with a total amount of more than 3 million. All the units are exported to the African country Congo (DRC).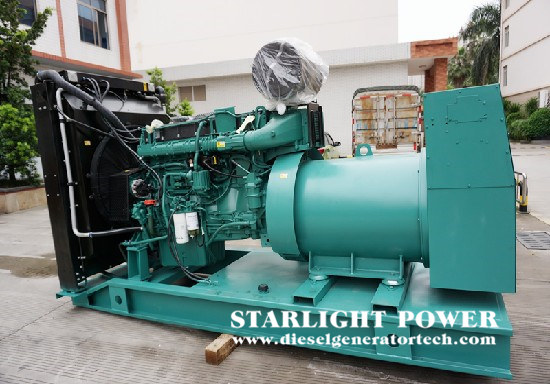 The engines of the 12 Volvo generator sets ordered by Pengxin Global Resources this time adopt full electronic fuel injection control technology, which has a high load bearing capacity and fast and reliable cold start performance. In addition, it also has the advantages of stable voltage, reliable operation, low emission, low noise, convenient maintenance, good economy, good plateau adaptability, etc. All products comply with international and ministerial standards, and provide "three guarantees" service, with a warranty period of one year. In addition, Starlight Power Generation Equipment also provides export packaging, domestic transportation and other services.
During the years of using the generator set, the user has fed back the generator set of Starlight power generation equipment with good performance, which can effectively ensure the power demand of various works. Due to the need of business expansion, this time Pengxin Resources Co., Ltd. selected Starlight Company as the procurement supplier for its foreign diesel generator unit procurement project. Starlight Company expresses its gratitude for this, and wishes Pengxin Global Resources Co., Ltd. a more open and smooth development path in the future!
Starlight Power has advanced testing equipment, modern production technology, professional manufacturing technology, perfect quality management system, and strong technical research and development capabilities. It can provide 3KW~2500KW various specifications of ordinary, automatic, four protection, automatic switching, low noise and mobile generator sets, high quality and low energy consumption to meet the diverse power needs of customers, and can also meet users with different voltages and different frequencies. It is required to create a parallel power supply system for multiple units. If you are interested in our product or any question on generator, welcome to send email to sales@dieselgeneratortech.com.