Jul. 13, 2020
Recently, a engineering project company purchased 4 sets Yuchai diesel generating set(300KW 2 sets, 400KW 2 sets) with Starlight Power company. The 4 sets generator sets are used for the construction site in front of new railway station.
300KW and 400KW open type diesel generators are equipped with Yuchai diesel engine YC6T series. It is a product independently developed by combining the advanced technology of large engines at home and abroad. It adopts four valves, turbocharged and intercooling, electronically controlled high-pressure common rail, and electronic unit pump. After optimization and verification of Yuchai's advanced combustion development technology, it has the characteristics of energy-saving and environmental protection, high reliability, strong loading capacity and good maintainability.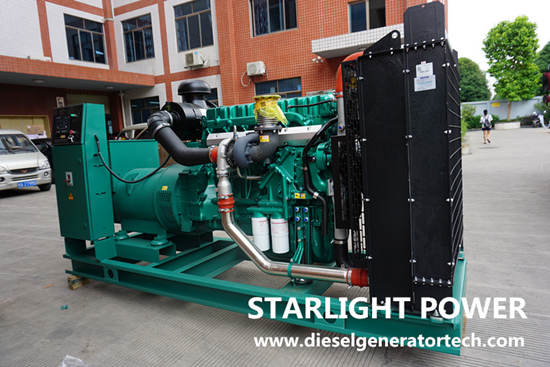 As authorized OEM supplier of Yuchai diesel engine, we have cooperated with Yuchai for many years and have good partnership, we can get a competitive price of diesel engine. Therefore, we our Yuchai series diesel genset has competitive price.
Feature of Yuchai engine YC6T series powered for 300KW 400KW generator set
1.The technologies of four valves and turbocharged intercooled are adopted for ensuring sufficient air intake, full combustion and low fuel consumption.
2.Electronically-control high pressure common rail of electronic unit pump technology is adopted for ensuring stable operation, good transient speed governing performance and strong loading capability.
3.High power density.
4.High quality alloy cast iron cylinder block and cylinder head are adopted, which ensure high reliability.
5.It is characterized by good cold start performance. The dual speed-down starter and electronically-control fuel injection technology are adopted, which ensure rapid start.
6.It is characterized by good universality of parts, high serialization degree, structure of one head for one cylinder, and low comprehensive maintenance cost.
7.Support dual energy start.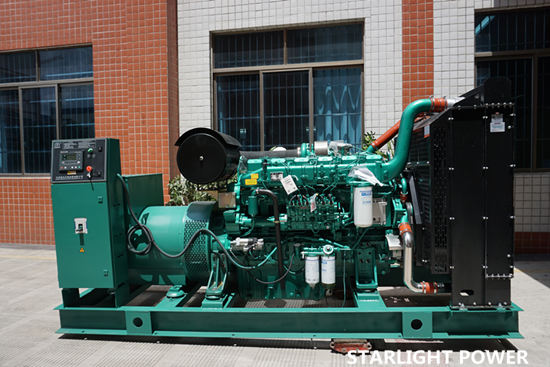 Starlight power Yuchai series diesel generator set power range is 20kw to 3000kw (25kva-3125kva), customer can select power capacity as their requirements. Genset type covers open type, soundproof/silent type, container type, canopy type, trailer type and mobile type. All genset has approved CE and ISO certificate, and we also can provide factory test report. Before delivery everything must be qualified, otherwise, the goods can not delivery to our customer. We always focused on quality, so many customers cooperate with us again and again, even become our agent. If you are also looking for generators, welcome to contact us, we will work with you.