Nov. 08, 2022
Poten Sugar (Zhangbei) Co., Ltd. signed a sales contract with Starlight Diesel Generator Set, which covers four 30KW Yuchai/Starlight mobile trailer diesel generator sets and one 75KW Yuchai/Starlight mobile trailer diesel generator set. Subsequently, Poten Sugar (Chayouqianqi) Co., Ltd. signed a number of 30KW Sino US joint venture Dongfeng Cummins/Starlight mobile trailer diesel generator sets with Starlight. At present, all orders have been delivered.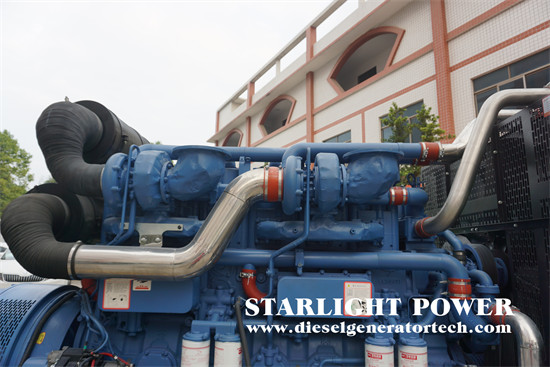 Starlight mobile trailer diesel generator set has significant advantages, including multi-layer shielding impedance mismatch sound insulation cover, large impedance composite muffler, and significant low noise performance; Efficient noise reduction multi-channel air inlet and exhaust, air inlet and exhaust channels, to ensure adequate dynamic performance of the unit; The overall design of the unit is compact in structure, small in size, novel and beautiful in appearance, and the cover plate is specially opened quickly for convenient maintenance. These advantages deeply moved customers, and Poten Sugar did not hesitate to place orders.
To maintain the leading position in the industry is the direction that Starlight Diesel Power Generation Group has been thinking and working hard. Quality first, technology first, and service equally are the rules summarized by Starlight's development. As always, it will continue to innovate and achieve more long-term and far-reaching development.
Starlight Power has advanced testing equipment, modern production technology, professional manufacturing technology, perfect quality management system, and strong technical research and development capabilities. It can provide 3KW~2500KW various specifications of ordinary, automatic, four protection, automatic switching, low noise and mobile generator sets, high quality and low energy consumption to meet the diverse power needs of customers, and can also meet users with different voltages and different frequencies. It is required to create a parallel power supply system for multiple units. If you are interested in our product or any question on generator, welcome to send email to sales@dieselgeneratortech.com.