Dec. 11, 2021
On January 7, 2020, Starlight Power, as a long-term partner of Yunxing Group, was invited to participate in the grand ceremony of Yunxing Group in Nanning International Convention and Exhibition Center, Guangxi. The theme is "Building Dreams Together, Winning the Future" Yunxing Group's 2020 partner New Year thank you Can. More than 900 representatives from 320 outstanding partners from Guangdong, Guangxi, Jiangxi, Henan, Shandong, etc., who worked together with Yunxing Group, gathered together to witness the glorious ceremony.

At the ceremony, Yunxing Group awarded our company the 2019 long-term partner, the 15-year sincere cooperation award, and the 2019 strategic partner award. It is reported that this time, 9 partners won the "Fifteen-Year Long-term Partner Award" in 2019, 36 partners won the "Strategic Partner Award", 35 partners won the "Five-Year Long-term Partner Award", 13 partners won the "Ten Year Long-term Partner Award", and 45 partners won the "Quality Partner Award". Starlight Power is very honored to stand out among the many partners of Yunxing Group and become its supplier of high-quality diesel generators.
For a long time, Starlight Power and Yunxing Group have supported each other and cooperated closely with each other on generator projects, and achieved success and a win-win situation. In the future, Jiangsu Starlight Electricity Equipments Co.,Ltd. will fulfill its mission, carry forward the spirit of "pragmatic innovation, pioneering and enterprising, unity and hard work, and dare to be the first", adhere to the serious working method of "treat people with sincerity, change heart with heart", and use strong R&D technical strength, advanced testing equipment, sophisticated production technology, perfect quality management system, professional manufacturing technology, to provide Yunxing Group and more customers with better products and services.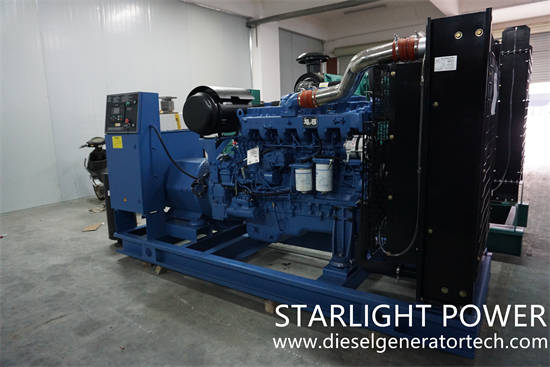 At the end of the appreciation meeting, all the guests toasted for everlasting friendship, win-win cooperation, and a better tomorrow. Amidst the laughter, more than 900 crystal glasses full of fine wine and fine wines collided with a beautiful melody, opening a new chapter of friendly cooperation. Thanks again to Yunxing Group for this kind invitation. In the future, Starlight Power and Yunxing Group will continue to walk hand in hand as always to write a new chapter of friendly cooperation.
Jiangsu Starlight Electricity Equipments Co.,Ltd. is a manufacturer of professional generators, diesel generator sets, non-moving generator sets, Cummins generator sets, Volvo generator sets, etc. It has 64 sales and service departments across the country, providing users with design, supply, debugging, and maintenance at any time. Welcome customers to come to consult and visit. Looking forward to your inquiry, please send email to us for details sales@dieselgeneratortech.com