Starlight Power Won The Bid For The 800KW Diesel Generator Unit Project
Mar. 22, 2023
On March 6th, Starlight Power received the Letter of Acceptance for the Procurement of Diesel Generator Sets for the Nanning Vanke Jinyu Tixiang Project Phase I invested and constructed by Nanning Vanke Xiangsi Lake Real Estate Co., Ltd. The winning Shangchai generator set has a power of 800KW and is configured with a Shangchai diesel engine and an Engel generator. Starlight Power will strictly comply with the requirements of the bidding documents (Vanke standards) and the national construction acceptance standards to do a good job in the follow-up work.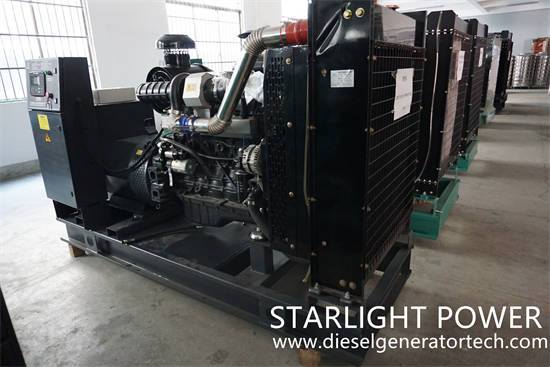 This bid is the affirmation of Nanning Vanke Xiangsi Lake Real Estate Co., Ltd. to our company. Since 1992, Starlight Power has been a generator manufacturer that has passed the inspection of the "National Quality Supervision and Inspection Center for Internal Combustion Engine Generator Sets". The product quality has passed the IS09002 quality system standard certification, and has obtained a self operating import and export qualification certificate. Starlight Power firmly believes that attentive service is as important as continuous innovation in product technology. Starlight Power will continue to provide users with a satisfactory answer sheet with better quality products and thoughtful service.
The winning product Shanghai Diesel Power Generation Unit adopts advanced technologies such as supercharging and intercooling, with superior performance, compact layout, further enhanced reliability, and effective improvement of emission and noise indicators, thereby improving the operating environment of the diesel engine and fully meeting the matching requirements of users. Since it was put into the market, it has been welcomed by the majority of users, and the market sales have increased rapidly. For more product introductions and the latest quotations of Shangchai power generation units, please contact us with sales@dieselgeneratortech.com.