Starlight Power Won The Bid For 300KW Passive Generator Unit
Jan. 12, 2023
On September 8, Starlight Power received the bid-winning notice from Guilin Huaxia Jingwei Industrial Co., Ltd., which mentioned that after the evaluation and investigation of the bid evaluation team, Starlight Power was determined as the bid winner of the generator equipment procurement project of Zhangtai Spring Art Villa, and hoped that Starlight Power would make good preparations for generator production scheduling and contract signing.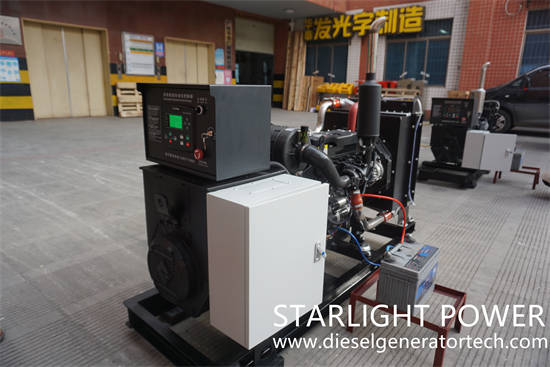 The passive generator set won the bid is configured as a passive diesel engine with Kepu Electric Motor, with a power of 300KW. The unit is Starlight Power's 135 series new diesel engine of "Wandi" brand developed and produced by Wuxi Power Engineering Co., Ltd. Its power, reliability and economy are widely recognized by customers.
Starlight Power has advanced testing equipment, modern production technology, professional manufacturing technology, perfect quality management system, and strong technical research and development capabilities. It can provide 3KW~2500KW various specifications of ordinary, automatic, four protection, automatic switching, low noise and mobile generator sets, high quality and low energy consumption to meet the diverse power needs of customers, and can also meet users with different voltages and different frequencies. It is required to create a parallel power supply system for multiple units. If you are interested in our product or any question on generator, welcome to send email to sales@dieselgeneratortech.com.