Starlight Power Won The Bid For 23 Diesel Generator Sets
Mar. 09, 2023
On March 13, Starlight Power sent another good news of winning the bid and received the bid-winning notice of the diesel generator set procurement project of Guangxi Power Grid Co., Ltd. The winning diesel generator set brand is Yuchai generator set, with a total of 23 sets, which are equipped with Yuchai engine and starlight generator. Starlight Power will sign the contract with Guangxi Power Grid Company within 30 days and do the follow-up work in strict accordance with the requirements of the bidding documents.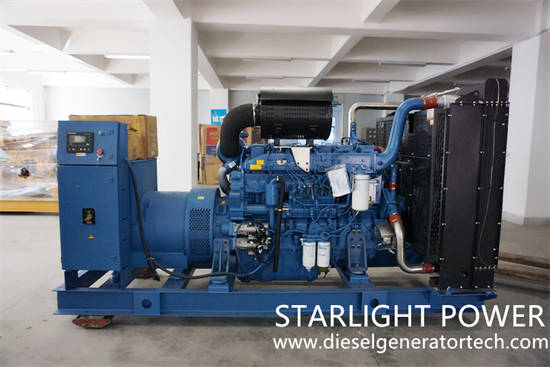 Guangxi Power Grid Co., Ltd. is a wholly-owned subsidiary of China Southern Power Grid Corporation. It is mainly responsible for the investment, construction and operation management of Guangxi Power Grid, the management of power transmission and distribution, the purchase and sale of power, the trading and dispatching of power, the optimal allocation of power resources, and other businesses. It is also responsible for providing reliable and high-quality power guarantee for the economic development and people's life in Guangxi. The company finally selected Jiangsu Starlight Electricity Equipments Co.,Ltd. for the current generation unit procurement project, which is recognized by Guangxi Power Grid Corporation. Starlight Power will continue to uphold the purpose of "pursuing excellence and creating perfection", and give back to customers with better quality products and considerate pre-sale and after-sales services.
The Yuchai generator set won the bid has the advantages of compact structure, large power reserve, stable operation, good speed regulation performance, low fuel consumption, low emissions, low noise, etc. The unit adopts digital control system, which is highly intelligent. It can provide products with different functions such as remote computer remote control, group control, telemetry, automatic parallel operation, automatic fault protection, etc. according to different needs of users. For more details, please contact us with sales@dieselgeneratortech.com.