Aug. 04, 2022
Recently, Starlight Power has another good news of winning the bid. This time, the winner of the bid is Guangxi Railway Investment Daling Investment Co., Ltd. Poly Lingxiu Qiancheng Project FL-30 Plot 2 sets of 630KW non-motorized generator sets. Prior to this, Poly Group has purchased a total of 6 units of 400-800KW units from Starlight Power, and Poly Group has purchased more than 30 units of 150-1000KW units from Starlight Power.

Poly Lingxiu Front City Project is a representative work of China Poly Group's deep cultivation of Guangxi and forging 2,000 acres of urban habitat. It is located at the foot of Qingxiu Mountain in Nanning City, adjacent to the Yongjiang River in the south. The total area of the project is about 2,000 mu, and it is planned to have a commercial area of about 210,000 square meters (construction area), an ecological business area of about 170,000 square meters (construction area), and a central park of about 200 mu. Thank you Guangxi Tietou Daling Investment Co., Ltd. for choosing Starlight Power as the supplier for this diesel generator set procurement project, and thank Poly Group for its support and recognition of Starlight Power over the years!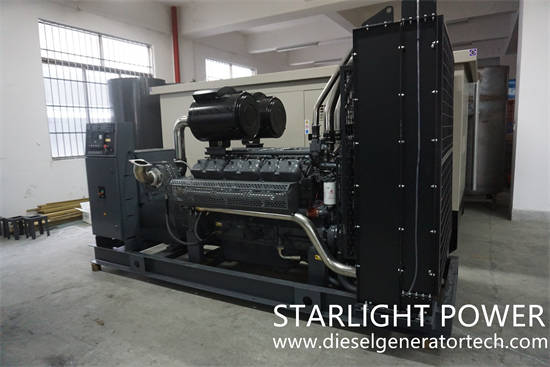 The generator set purchased by the user adopts the diesel engine developed by Wuxi Power Engineering Co., Ltd., which has the advantages of high power, low fuel consumption, low noise, low emission, easy starting, strong reliability, stable performance, simple operation and convenient maintenance. In addition, Starlight Power also provides long-term pure spare parts for diesel generator sets, technical consultation, installation guidance, free commissioning, free maintenance, unit transformation and personnel training services. In the process of using Starlight Power generator set for many years, users also give high praise to Starlight Power's products and services, which are deeply loved by users.
Jiangsu Starlight Electricity Equipments Co.,Ltd. is one of the earliest manufacturers of generating sets in China. It has first-class testing equipment, advanced production technology, professional manufacturing technology, perfect quality management system, and strong R&D technical strength. It can provide 3KW-2500KW various specifications of universal, automatic, four protection, automatic switching, low noise and mobile, etc., high-quality, low-energy generating sets to meet all customers' power needs, and can also meet users' different voltages and different frequency requirements, as well as the parallel-connected power supply system of multiple units, use excellent talents to build excellent enterprises, create excellent products, create excellent services, and strive to build excellent domestic enterprises. For more product details, please contact us with sales@dieselgeneratortech.com.