Feb. 02, 2023
Starlight Power recently won the bid for the 2017 diesel generator set procurement project of China National Petroleum Corporation, which means that all the diesel generator sets of your company in 2017 will be purchased from Starlight Power, with the unit power range of 30KW-300KW, including Cummins generator set, Shangchai generator set, Ricardo generator set and other brands, and it is estimated that the number of procurement will reach dozens.

China National Petroleum Corporation is one of the major oil and gas producers and suppliers in China. It is a comprehensive international energy company integrating oil and gas exploration and development, oil refining and chemical industry, sales and trade, pipeline storage and transportation, engineering technology, engineering construction, equipment manufacturing, and financial services.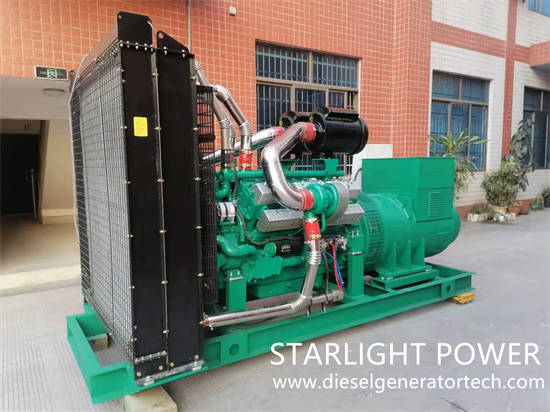 This time, China National Petroleum Corporation selected Starlight Power as the strategic partner of the 2017 diesel generator set procurement project, which fully demonstrates your company's recognition of Starlight Power's related diesel generator set products and services. Starlight people will continue to work hard, rely on high-quality products and good services, carry forward the spirit of "pragmatic innovation, pioneering, unity and hard work, and dare to be the first", adhere to the purpose of "pursuing excellence, creating perfection", and make Starlight Power brand a symbol of reliability, advanced technology, first-class performance, environmental protection and long service life.
Starlight Power was founded in 1974 and is one of the earliest manufacturers of generators and diesel generator sets in China. If you want get more information, please feel free to send email to sales@dieselgeneratortech.com we will pay highly attention on your question.