Jan. 18, 2023
On August 21, Starlight Power and Beihai Jiahe Real Estate Co., Ltd. signed a contract for the procurement and installation of generator equipment in Jiahe Guanshan Heidelberg. According to the contract, Starlight Power provides it with a 700KW Shangchai generator set, which is equipped with Shangchai diesel engine and Shanghai Marathon generator, including environmental protection and noise reduction engineering design, unit installation, commissioning, acceptance, technical training and other services.

Jiahe Guanshanhai is located in the west of Beihai Yintan, west of Guantouling National Forest Park, south of Beibu Gulf, covering a total area of 1500 mu and a total construction area of 1 million square meters. Jiahe Guanshanhai perfectly integrates holiday residence, experience garden, three-dimensional commerce, star service, and intelligent security, realizing the complete experience of coastal leisure residence.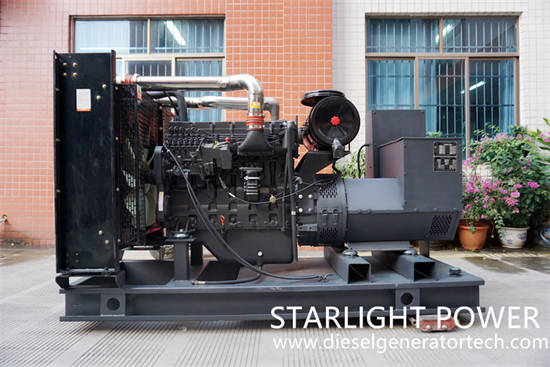 The Shangchai generator set purchased by the user has stable quality, reliable performance, simple operation and convenient maintenance. Its diesel engine adopts advanced technologies such as turbocharging and intercooling, with superior performance, compact layout, further enhanced reliability, and effective improvement of emission and noise indicators, thus improving the operating environment of the diesel engine and fully meeting the user's supporting requirements. Since it was put into the market, it has been welcomed by the majority of users, and the market sales have risen rapidly.
Starlight Power was founded in 1974 and is one of the earliest manufacturers of generators and diesel generator sets in China. If you want get more information, please feel free to send email to sales@dieselgeneratortech.com we will pay highly attention on your question.