Aug. 01, 2022
Recently, Starlight Power and Jinneng Group's Shanxi Sanyuan Coal Industry Co., Ltd. and Changzhi Sanyuan Zhongneng Coal Industry Co., Ltd. respectively signed two 1500KW diesel generator sets. Before that, Jinneng Group had purchased 6 generators from Starlight Power, all with a power of 1500KW.

Jinneng Group Co., Ltd. ("Jineng Group" for short) was established in May 2013, which was merged and reorganized by the former Shanxi Coal Transportation and Marketing Group and Shanxi International Power Group. It is a provincial state-owned key energy enterprise integrating photovoltaic, wind power, coal, electric power, power grid, real estate, trade logistics, equipment manufacturing, new materials, finance and other industries. The total assets are 262 billion yuan.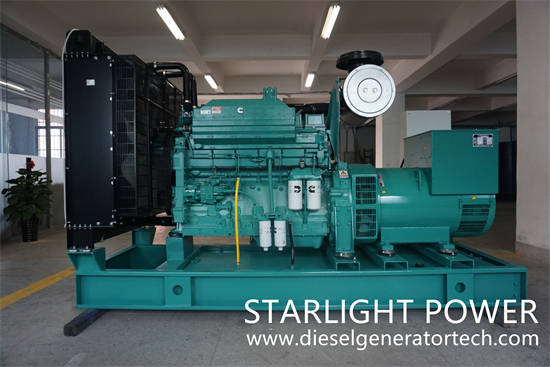 It is understood that the bidding method of this Jinneng Group diesel generator set procurement project is public bidding. Starlight Power stands out from more than ten competitors with its strong R&D technical strength, advanced testing equipment, fine production technology, professional manufacturing technology, perfect quality management system and service system. Eventually became the best supplier of diesel generator sets for this project. Thank you Jinneng Group for its support to Starlight Power over the years!
Jiangsu Starlight Electricity Equipments Co.,Ltd. is a manufacturer of professional generators, diesel generator sets, Cummins generator sets, Volvo generator sets, etc. The company has advanced testing equipment, excellent production technology, professional manufacturing technology, perfect quality management system, and Strong R&D technical strength. It can provide 15KW-2500KW various specifications of universal, automatic, four protection, automatic switching, low noise and mobile, etc., high-quality, low-energy generating sets to meet customer power needs, and can also meet users' different voltages and different frequencies, as well as the power supply system of multiple units connected in parallel, welcome customers to inquire. For more details, please contact us with sales@dieselgeneratortech.com.