Nov. 03, 2022
On March 21, Starlight Power and Nanning Qingxiushan Hotel Management Co., Ltd. successfully signed a 80KW diesel generator set. The unit is used in Nanning Qingxiu Mountain Supporting Service House Phase 1 Block B Project. According to the contract, Starlight Power is also responsible for the environmental protection and noise reduction of the generator room of the project. This service includes the installation, commissioning, testing, acceptance filing, training, etc. of the generator set.

Nanning Qingxiu Mountain Hotel Management Co., Ltd. is located in Nanning Qingxiu Mountain Scenic Area (AAAAA level), and is a company engaged in golf course, accommodation services and catering services. Its main golf course, Qingxiushan Golf Course, is an 18 hole 72 shot high-grade golf course that meets the capacity of holding international events, covering an area of about 1600 mu. The clubhouse and related stadium supporting facilities cover an area of more than 2000 square meters. Thank Nanning Qingxiushan Hotel Company for choosing Starlight Power as the procurement supplier for the procurement and installation of diesel generator sets and the environmental protection and noise reduction project of generator room. Thank you for your support and trust in Starlight Power products and services.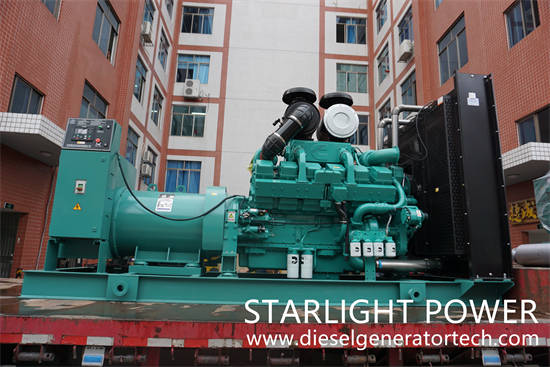 Jiangsu Starlight Electricity Equipments Co.,Ltd. is one of the earliest manufacturers of generating sets in China. It has first-class testing equipment, advanced production technology, professional manufacturing technology, perfect quality management system, and strong R&D technical strength. It can provide 3KW-2500KW various specifications of universal, automatic, four protection, automatic switching, low noise and mobile, etc., high-quality, low-energy generating sets to meet all customers' power needs, and can also meet users' different voltages and different Frequency requirements, as well as the parallel-connected power supply system of multiple units, use excellent talents to build excellent enterprises, create excellent products, create excellent services, and strive to build excellent domestic enterprises. For more product details, please contact us with sales@dieselgeneratortech.com.