Starlight Power Successfully Signed A 800KW Silent Generator Set
Jul. 18, 2022
On October 18, Starlight Power and Lingchuan County Traditional Chinese Medicine Hospital successfully signed a 800KW silent generator set for emergency backup power supply in the inpatient building of Guangxi Lingchuan County Traditional Chinese Medicine Hospital. The unit is a complete machine, shock-absorbing installation, with noise reduction and rainproof functions. In addition, the project includes transportation, loading and unloading, taxation, installation, commissioning, training, one-time unit free maintenance service and maintenance oil, etc.

It is understood that this project is a government procurement. On September 10, Starlight Power dispatched technical engineers from Guangxi Branch to conduct on-site inspections in Lingchuan County, Guangxi, and participated in the bidding of this project on September 21. In the end, Starlight Power used professional manufacturing technology, perfect quality and after-sales management system, cost-effective products and other advantages have successfully become the winning bidder of the project. Thank you Lingchuan County Hospital of Traditional Chinese Medicine for your support to Starlight Power!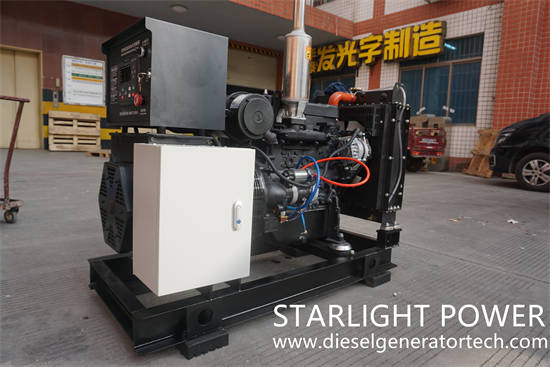 Founded in 1974, Jiangsu Starlight Electricity Equipments Co.,Ltd. is a professional manufacturer of generators and diesel generator sets. It is one of the earliest manufacturers of generators and diesel generator sets in China. The company has first-class inspection equipment, advanced production technology, professional manufacturing technology, to provide you with 3KW-2500KW various specifications of popular, automatic, four protection, automatic switching, low noise and mobile, etc., high quality, low energy consumption. The generator sets can meet all the power needs of customers, and can also meet the requirements of users with different voltages and frequencies, as well as multiple parallel-connected grid-connected power supply systems. For more details, please feel free to visit our website https://www.dieselgeneratortech.com/ or send email to sales@dieselgeneratortech.com.