Starlight Power Successfully Signed A 800KW Mobile Diesel Generator Set
Jul. 19, 2022
Recently, Starlight Power and Tianjin Ninghe District Water Supply Station have successfully signed a 800KW mobile trailer silent generator set, which is used as the emergency backup power supply for the water supply station.

Tianjin Ninghe District Water Supply Station was established in 1975 and is located next to Jiyun Bridge in Lutai Town, Ninghe County, Tianjin. With the business belief of "quality is life, time is reputation, and price is competitiveness", your unit aims to improve service quality and service level, and ensure normal water supply within the scope of the pipe network. Thanks to Tianjin Ninghe District Water Affairs Bureau for choosing Starlight Power as the supplier for this diesel generator set purchase, and thanks to Tianjin Ninghe District Water Supply Station for their support and trust in Starlight Power.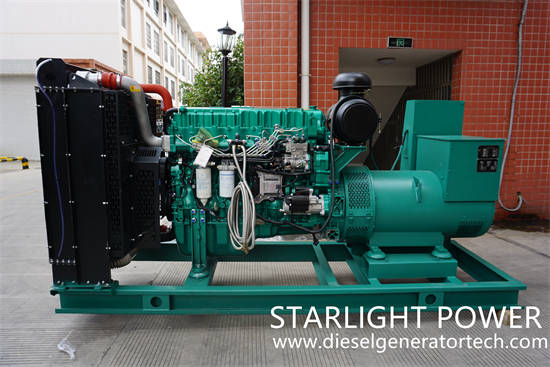 The unit purchased by the user is innovative in design. In addition to the advantages of a silent box, it also has a leaf spring suspension structure. Equipped with a mechanical parking brake (handbrake) and an air brake connected to the tractor. The trailer adopts a height-adjustable bolt-type tractor, which has a large turning angle and high mobility. It is suitable for tractors of various heights and is widely used in municipal engineering construction and film and television production.
Jiangsu Starlight Electricity Equipments Co.,Ltd. is an OEM partner of Shangchai for many years. It has more than 40 years of experience in the production and manufacturing of diesel generator sets. It can provide users with various specifications of 15KW-2500KW. And other high-quality, low-energy generating sets to meet all customers' power needs. In addition, it can also meet the requirements of users with different voltages and different frequencies, as well as the power supply system of multiple units connected to the network. There are 64 sales and service departments nationwide, providing long-term technical consultation, free debugging, free maintenance, and free training services for users. Welcome contact us by email sales@dieselgeneratortech.com.