Starlight Power Successfully Signed A 75KW Diesel Generator
Nov. 23, 2022
Recently, Starlight Power and Lanzhou Tiancheng Power Co., Ltd. had friendly discussions and reached a willingness to cooperate, and successfully signed a 75KW diesel generator. Starlight Power will be responsible for helping Lanzhou Tiancheng Power Co., Ltd. install and debug diesel generator sets and provide corresponding technical training.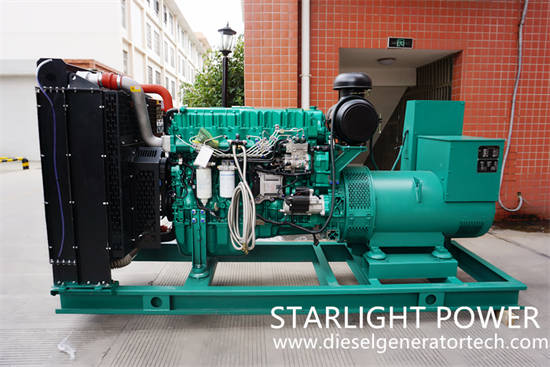 Lanzhou Tiancheng Power Co., Ltd. is mainly engaged in the professional contracting of power transmission and transformation projects, the installation of mechanical and electrical products, the installation of distributed photovoltaic power generation equipment, the sales of electrical equipment, Class II mechanical and electrical equipment, wire and cable, and the charging and service of electric vehicles, and the mainte
nance service of power facilities. So far, the diesel generator set supplied by Starlight Power to Lanzhou Tiancheng Electric Power Co., Ltd. has run very well, and the customer is very satisfied.
Founded in 1974, Jiangsu Starlight Electricity Equipments Co.,Ltd., a wholly-owned subsidiary of Jiangsu Starlight Power Group, is one of the earliest manufacturers of generating sets in China. Over the past 40 years, the company has won the recognition of users by relying on advanced testing equipment, modern production technology, professional manufacturing technology, perfect quality management system, strong R&D technology strength. For more details, please contact us with sales@dieselgeneratortech.com.