Starlight Power Successfully Signed A 630KW Diesel Generator Set
Nov. 03, 2022
On February 2, Starlight Power and Guangxi Shengchengbang Real Estate Development Co., Ltd. under Guangxi Shengbang Investment Group successfully signed a 630KW diesel generator set for the emergency power supply of Shengbang Xiangsong Project. This is the fourth generator set purchased by Surbana Group in Starlight Power. Thank Surbana Group for choosing Starlight Power as the procurement supplier of diesel generator sets again.

Guangxi Shengbang Investment Group is headquartered in Minzu Avenue, Nanning, the capital of Guangxi, and its main business is real estate development. Mr. Wei Xiaodong, the founder of the Group, started to enter the real estate industry in 2005 and joined Shengtian Group. Since then, he has entered the Nanning market in Guangxi together with Shengtian. With the business strategy of rapid land acquisition, rapid development, rapid delivery and rapid turnover as the foothold of the enterprise, he has continued to explore and innovate, and has achieved remarkable results in 12 years and 16 rounds.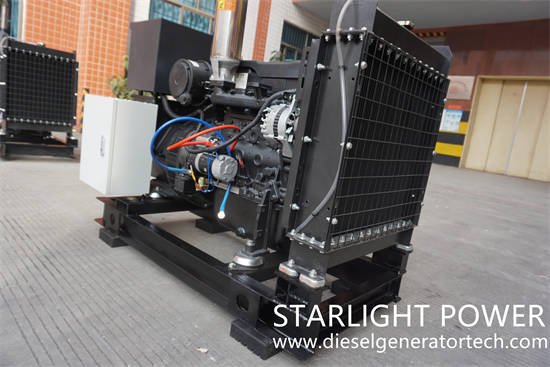 Starlight Power has cooperated with Surbana Group since April 2015. Up to now, it has purchased 4 sets of diesel generator sets in our company Starlight Power, respectively an 800KW diesel generator set signed in April 2015. One 800KW diesel generator set was signed in January 2016, and one 650KW diesel generator set was signed in May 2017. In the process of putting the unit into use in various projects, Starlight Power after-sales technicians can timely remove any fault and regularly carry out on-site maintenance, effectively ensuring the normal Power supply system of various projects, and at the same time, they have been widely praised by users. Starlight Power will continue to adhere to the service concept of "customer first" and "treat people with sincerity and heart to heart" to provide users with better products and services.
As a professional diesel generator manufacturer, we always insist on using first-class talents to build a first-class enterprise, create first-class products, create first-class services, and strive to build a first-class domestic enterprise. If you would like to get more information welcome to contact us via sales@dieselgeneratortech.com.