Starlight Power Successfully Signed A 60KW Shangchai Generator Set
Jul. 15, 2022
Recently, Starlight Power and Changzhou Hengbang Chemical Co., Ltd. successfully signed a 60KW Shangchai generator set for emergency backup power supply. The unit has the function of self-start and self-stop. The diesel engine adopts a new type of constricted combustion chamber, which increases the fuel injection pressure and improves the combustion process. The exhaust pollutant emission value meets the requirements of JB8891-1999, and the noise meets the requirements of GB14097-1999 with a margin. The product quality is stable, the performance is reliable, the operation is simple, the maintenance is convenient, and it is deeply loved by users.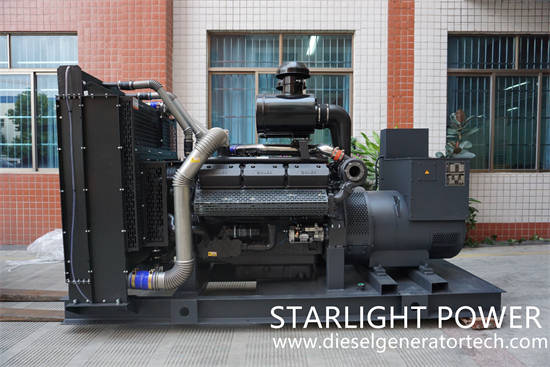 Changzhou Hengbang Chemical Co., Ltd. is located in Dongzhou Industrial Development Zone, covering an area of more than 10,000 square meters. It is a scientific and technological enterprise integrating scientific research, production and domestic and foreign marketing. Thanks to Changzhou Hengbang Chemical Company for choosing Starlight Power as the supplier for this diesel generator set purchase, and thanks to Changzhou Hengbang Chemical Company for its support and trust in Starlight Power!
Founded in 1974, Jiangsu Starlight Electricity Equipments Co.,Ltd. is a professional manufacturer of generators and diesel generator sets. It is one of the earliest manufacturers of generators and diesel generator sets in China. The company has first-class inspection equipment, advanced production technology, professional manufacturing technology, to provide you with 3KW-2500KW various specifications of popular, automatic, four protection, automatic switching, low noise and mobile, etc., high quality, low energy consumption. The generator sets can meet all the power needs of customers, and can also meet the requirements of users with different voltages and frequencies, as well as multiple parallel-connected grid-connected power supply systems. For more details, please feel free to visit our website https://www.dieselgeneratortech.com/ or send email to sales@dieselgeneratortech.com.