Starlight Power Successfully Signed A 450KW Shangchai Generator Set
Jun. 29, 2022
Recently, Starlight Power and Country Garden's Qinzhou Shengxiang Country Garden Real Estate Development Co., Ltd. successfully signed a 450kw Shangchai generator set. This unit is used for emergency backup power supply of Qinzhou Country Garden Tianxiwan Project. The diesel engine brand of the unit is Shangchai, the controller brand is Deepsea and has manual and self-starting functions, and the alternator brand is Guangzhou Yingge, all of which are brand new products from the original factory, with guaranteed quality and worry-free after-sales.

Country Garden Group was established in 1992 and listed in Hong Kong in 2007. Its headquarter is located in Shunde, Guangdong, and it is a developer of new urbanization housing. Its business includes property development, construction and installation, renovation, property management, property investment, hotel development and management. Country Garden is a practitioner of China's new urbanization process and the builder of global green ecological smart cities. It has brought modern urban appearance to more than 400 cities and towns, and improved the living conditions and quality of life of local people.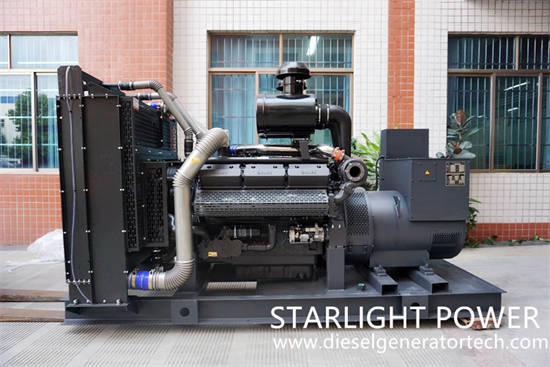 It is understood that Country Garden has purchased more than 30 diesel generator sets from Starlight Power, with a power range of 150kw-450kw. Thank you Country Garden Group for its continuous support and trust in Starlight Power!
Over the years, Starlight Power has always believed that thoughtful service and continuous innovation of product technology are equally important. Product leadership must be matched with service leadership. Jiangsu Starlight Electricity Equipments Co.,Ltd. takes "meeting user needs" as its purpose, and provides users with pure spare parts, technical consultation, installation guidance, free commissioning, free maintenance, unit transformation and personnel training services for diesel generator sets for a long time. Looking forward to your inquiry, for more details, please contact us with sales@dieselgeneratortech.com.