Starlight Power Successfully Signed A 200KW Yuchai Generator Set
Aug. 12, 2022
Recently, Starlight Power and Guangxi Zhuang Autonomous Region Seismological Bureau successfully signed a 200KW Yuchai generator set. The unit is used for emergency backup power supply for the Air Force radar station on Weizhou Island, Beihai City. Starlight Power provides services such as unit transportation, loading and unloading, installation, commissioning, training, technical support, inspection and acceptance, and one-year free maintenance.

The procurement method of diesel generator sets of Guangxi Zhuang Autonomous Region Earthquake Bureau is a competitive negotiation. Starlight Power has stood out from many competitors after being assessed by the judges at various levels, and has successfully become the best supplier of diesel generator sets procurement of Guangxi Seismological Bureau. Thank you Guangxi Zhuang Autonomous Region Earthquake Administration for your support and recognition of Starlight Power.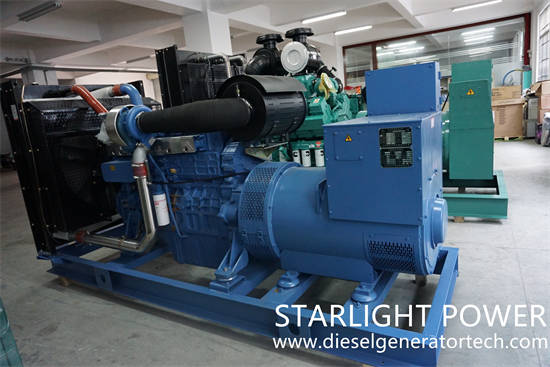 Jiangsu Starlight Electricity Equipments Co.,Ltd. is a manufacturer of professional generators, diesel generator sets, Cummins generator sets, Volvo generator sets, etc. The company has advanced testing equipment, excellent production technology, professional manufacturing technology, perfect quality management system, and Strong R&D technical strength. It can provide 15KW-2500KW various specifications of universal, automatic, four protection, automatic switching, low noise and mobile, etc., high-quality, low-energy generating sets to meet customer power needs, and can also meet users' different voltages and different frequencies, as well as the power supply system of multiple units connected in parallel, welcome customers to inquire. For more details, please contact us with sales@dieselgeneratortech.com.