Starlight Power Successfully Signed A 1200KW Cummins Generator
Jul. 21, 2022
In September 2018, Starlight Power and Rongke Zhidi (Wuhan) Co., Ltd. successfully signed a 1200KW Cummins generator, which is used for emergency backup power supply of Rongke Tiancheng Phase 5 office building project in Jiang'an District, Wuhan. Starlight Power provides generator packaging, transportation, loading and unloading, installation and commissioning, acceptance, quality warranty, technical guidance and other services.

Rongke Zhidi (Wuhan) Co., Ltd. was established in 2004 with a registered capital of 240 million yuan and a land reserve of more than 500,000 square meters. Its business scope includes real estate development and the development and construction of related supporting infrastructure. Rongke Zhidi is a wholly-owned subsidiary of Legend Holdings Co., Ltd. that invests in real estate. It is also the main independent subsidiary of Legend Holdings, together with Lenovo Group, Digital China, Legend Capital and Hony Capital. Thank you Rongke Zhidi for your support and trust in Starlight Power!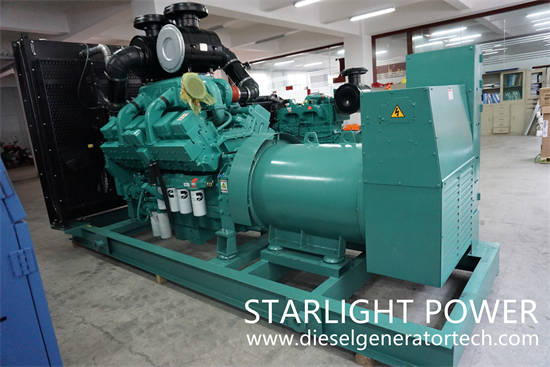 Jiangsu Starlight Power Generation Equipment Co., Ltd. was founded in 1974 and is one of the earliest manufacturers of generators and diesel generator sets in China. The company has a registered capital of 218.88 million yuan. The company covers an area of 86,000 square meters and a building area of 55,000 square meters. There are more than 660 employees, including 456 professional technicians and 106 senior technicians. It has 46 sales and service outlets nationwide. The main products are diesel engines, generator sets, and diesel generators, providing users with a one-stop service of design, supply, debugging and maintenance at any time. Starlight has always insisted on using first-class talents, building first-class enterprises, manufacturing first-class products, creating first-class services, and making every effort to build a first-class domestic enterprise. If any question please feel free to visit our website https://www.dieselgeneratortech.com/ or send email to sales@dieselgeneratortech.com.