Starlight Power Successfully Signed A 1000KW Cummins Generator Set
Jul. 26, 2022
The situation of medical power consumption is directly related to the safety of patients, and the application of diesel generator sets can greatly improve the hospital power supply system and provide a strong guarantee for the safety of patients' lives. On September 5, Starlight Power and Juancheng County People's Hospital successfully signed a 1000KW Cummins generator, which is used as the emergency backup power supply for the hospital. Thanks Juancheng County People's Hospital for the support of Starlight Power!

Juancheng County People's Hospital was founded in October 1949 and now covers an area of more than 350 mu with a construction area of more than 150,000 square meters. After 69 years of development, the hospital has become a comprehensive second-class first-class hospital with sophisticated technology and complete equipment. It is the medical, scientific research and teaching, preventive and health care center of Juancheng County for the medical treatment, health care and first aid tasks of 10,000 people.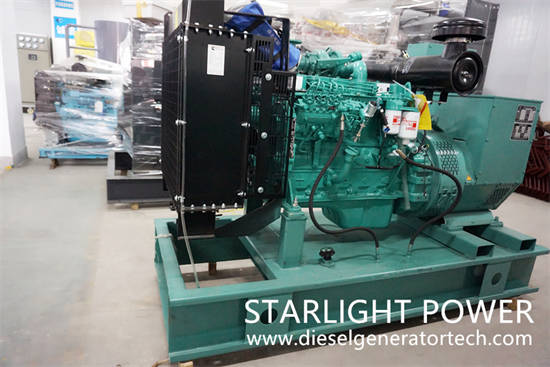 Since ensuring the continuous power supply of the hospital is related to the patient's safety, the quality stability of the diesel generator set is very important. The generator set purchased by the user has the characteristics of high quality, low fuel consumption, low noise, high output power and reliable performance. Its reliable stability, economy, power, durability and environmental safety are very suitable for emergency backup power supply in hospitals.
Jiangsu Starlight Electricity Equipments Co.,Ltd., as an OEM supporting manufacturer authorized by Cummins to provide Chinese diesel generator sets, has professional manufacturing technology, perfect quality management system and strong R&D technical strength. It can provide users with generator sets of various specifications from 15KW to 2500KW. It can also provide users with one-stop service of design, supply, debugging and maintenance at any time. welcome contact us by email sales@dieselgeneratortech.com.