Starlight Power Successfully Signed 750KW Diesel Generator Set
Oct. 21, 2022
On April 26, Starlight Power and Jiangyu Group successfully signed a 750KW diesel generator set for the emergency standby power supply of Jiangyu Sunshine City. This is the third unit purchased by Jiangyu Group in Starlight Power.

Jiangyu Group, founded in April 1996, is a large modern enterprise focusing on real estate investment and integrating residential real estate, commercial real estate, construction engineering, commercial operation, property management, etc. In 2014 and 2017, Jiangyu Group purchased one 800KW and 1000KW diesel generator set respectively from Starlight Power for Jiangyu Century City project.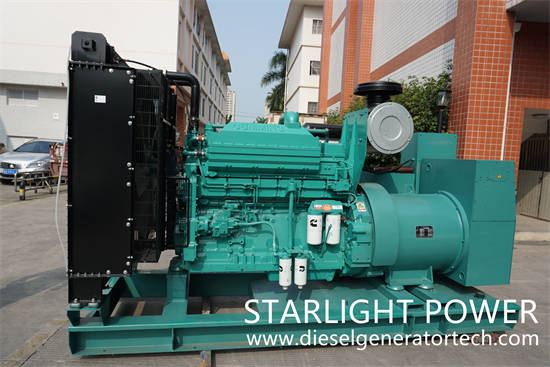 It is understood that Jiangyu Group is strict in the quality audit of diesel generator sets, and personally invited the quality inspector of Cummins to the site to assist in the acceptance of a 1000KW Cummins generator set purchased in our company, so as to ensure that the products purchased are authentic. Over the years, Jiangyu Group has experienced layers of tests from the initial lack of understanding of Starlight Power to the gradual familiarity and trust. The partnership between Starlight Power and Jiangyu Group is also getting stronger and stronger. Thank Jiangyu Group for its support, trust and understanding of Starlight Power!
Over the years, Starlight Power has conducted extensive cooperation with Sino US joint venture Chongqing Cummins, Yuchai, Shangchai, Weichai, Sweden Volvo and other companies, and has become an OEM supporting factory and technical center. With first-class testing equipment, advanced production technology, professional manufacturing technology, perfect quality management system, and strong R&D technical strength, the company has won the recognition of the majority of users. For more details, please contact us with sales@dieselgeneratortech.com.