Mar. 23, 2022
On July 13, Starlight Power and Guangxi Yihua Real Estate Development Co., Ltd., a subsidiary of Yunxing Group, successfully signed a 600KW diesel generator set, which is used for the emergency backup power supply of the E block of Yunxing Qianlong capital. In addition, the company is also responsible for the environmental protection project of noise and flue gas concentration in the generator room of the project.

Yunxing Group was established in 1993. The group has more than 40 subsidiaries. It has developed 80 projects in 25 cities across the country, serving 650,000 property owners across the country. Top 100, China's Top 500 Service Industry Enterprises, China's Top 10 Real Estate Development Enterprises in Regional Operations, and China's Top 10 Real Estate Development Enterprises in Operational Performance, Yunxing brand value reaches 2.5 billion yuan, is a real estate development, construction, commercial trade, property a comprehensive enterprise group integrating management and other aspects into one.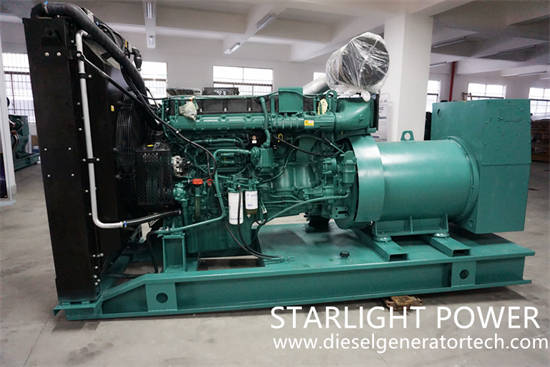 It is understood that since Yunxing Group cooperated with Starlight Power Guangxi Branch in 2006, it has purchased a total of 5 diesel generator sets in Guangxi Branch. Thanks to Yunxing Group for continuing to choose Starlight Power as the supplier for this diesel generator set procurement project, and thanks to Yunxing Group and its subsidiary Guangxi Yihua Real Estate for their support to Starlight Power over the years!
For more than 40 years, Jiangsu Starlight Electricity Equipments Co.,Ltd., relying on high-quality products, good service and the care of friends from all walks of life, has carried forward the spirit of "pragmatic innovation, pioneering and enterprising, united and hard work, and dare to be the first", and insisted on "treat people with sincerity and heart." The serious work method of "changing hearts" has won strong support from real estate, post and telecommunications, finance, petrochemical, metallurgy, transportation, etc., and has achieved proud performance. Starlight Power are using flexible sales strategies and relying on the company's advantages and strength to gradually move towards economies of scale and the international market after China's entry into the WTO. Looking forward to your inquiry, for more details, please contact us with sales@dieselgeneratortech.com