Jun. 21, 2022
On December 17, 2021, Starlight Power and Changzhou Wujin Hengye Chemical Co., Ltd. successfully signed a 500KW Shangchai generator set as an emergency backup power supply.

Changzhou Wujin Hengye Chemical Co., Ltd., founded in 1999, is a professional manufacturer of pharmaceutical intermediates, pesticide intermediates and fine chemicals. The company is equipped with advanced analysis and testing instruments, and advocates safe, clean, scientific and efficient production to provide customers with high-quality products. After nearly 10 years of hard work, Hengye Chemical has developed into a technology development-oriented enterprise integrating new product development, pilot scale-up and large-scale production. Thanks to Hengye Chemical Company for choosing Starlight Power as the supplier for this diesel generator set procurement project, and thanks to Hengye Chemical for its support to Starlight Power!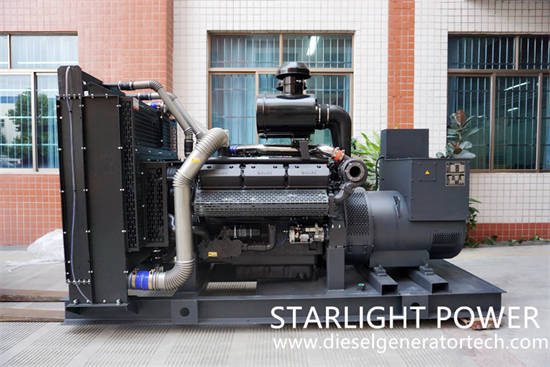 Considering that the generator set purchased by the user is used in the chemical plant environment, and the chemical plant has certain special requirements for all power supply equipment, for example, the equipped diesel generator set must maintain uninterrupted power supply and must have self-starting. The self-switching function must have the function of acid and alkali resistance. Therefore, the unit specially configured by Starlight Power for users has the following characteristics: It adopts a copper radiator with strong corrosion resistance. The special material used on the surface of the unit can be used under harsh conditions, and it can maintain a long service life even in the environment of acid, alkali, salt and solvent media. In addition, in terms of use, the unit also has the function of self-start and self-stop, and also has automatic protection functions such as overload, short circuit, high water temperature, low oil pressure, undervoltage, oil high temperature, overspeed protection, automatic trip, and shutdown.
Jiangsu Starlight Electricity Equipments Co.,Ltd., as an OEM supporting manufacturer authorized by Cummins to provide Chinese diesel generator sets, has professional manufacturing technology, perfect quality management system and strong R&D technical strength. It can provide users with generator sets of various specifications from 15KW to 2500KW. It can also provide users with one-stop service of design, supply, debugging and maintenance at any time. welcome contact us by email sales@dieselgeneratortech.com.