Starlight Power Successfully Signed 500KW Diesel Generator Set
May. 16, 2022
Recently, Jiangsu Starlight Electricity Equipments Co.,Ltd. and Guangxi Gangqi Investment Co., Ltd. successfully signed a 500KW diesel generator set and an environmental protection and noise reduction project for the engine room. It is understood that these two sets will be used in Fangchenggang Evergrande Yuelanwan Project.

The 500KW diesel generator set ordered by the customer adopts a well-known brand engine with high horsepower, large torque, high stability, low fuel consumption, low emission, low noise and high cost performance. This 500KW diesel generator integrates the leading technologies of large and medium-sized diesel engines from all over the world, and is equipped with booster pressure intercooling, high-pressure common rail, and motor-controlled single pump. It has the characteristics of green environmental protection, high stability, strong loading capacity, and good maintenance characteristics.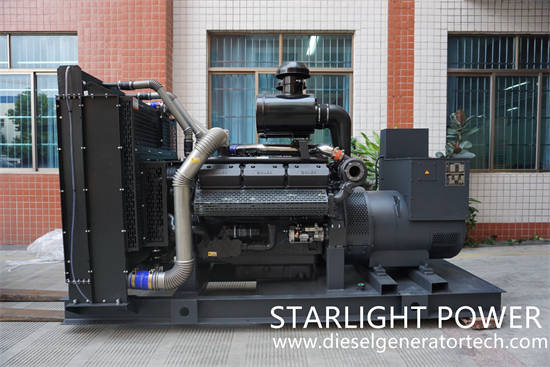 Starlight Power can provide engineering project services such as diesel generator room noise, environmental protection equipment engineering, main engine room lighting fixtures, and exhaust emission treatment. Commitment to construction quality regulations in line with China's relevant technical standards and engineering construction acceptance standards and procedures. In order to ensure the safe application of 500KW diesel generator sets for customers, Starlight Power also provides a 1-year or 1,000-hour (whichever comes first) diesel generator set warranty period for each project.
Jiangsu Starlight Electricity Equipments Co.,Ltd. is one of the earliest manufacturers of generators and diesel generator sets in China. The company was established in 1974 and the company occupies an area. With an area of 86,000 square meters and a building area of 45,000 square meters, it has 64 sales and service departments across the country to provide users with one-stop service of design, supply, debugging and maintenance at any time. Welcome customers to come to consult and visit. Looking forward to your inquiry, please send email to us for details sales@dieselgeneratortech.com.